Minister reveals evidence of alleged double game by Police, relating to narcotics
View(s):

Addressing a media briefing on Thursday, Justice Minister Wijeyadasa Rajapakshe made an unusual revelation regarding some drug related arrests made by the Police.

He revealed they had found that many samples of supposedly "dangerous drugs" sent by some Police stations to the Government Analyst's Department for testing were not dangerous drugs.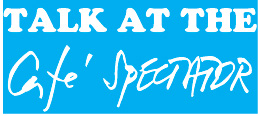 "When this happens to one or two samples, we can put it down to honest mistakes. However, there are some Police stations where as many as 20, 30 or 35 samples sent for testing in a year turn out not to be dangerous drugs. Some of them are not drugs but various other materials," he said.
He noted that suspects arrested on drugs charges, and produced in a magistrate's court, were remanded and languish in custody for long periods awaiting bail. Once the Government Analyst's report came back confirming that the samples were not drugs, the suspects had already been in custody for many months, the Minister pointed out.
"Even if the sample later turns out to be Panadol, the suspect is remanded on drugs charges pending the report by the Government Analyst," he added.
There have been accusations that some Police officers plant drugs on some suspects with the aim of exacting revenge and the results of tests conducted by the Government Analyst's Department lead the Minister to believe that there may be some truth behind these allegations.
"We aim to conduct a thorough investigation into this during the next two to three weeks," he added.
---
Kotte MC in critical condition after Chief Medical Officer is illegally transferred
Despite the 2023 local council elections having been called, the Kotte Municipal Council's Chief Medical Officer of Health had been transferred to a children's hospital when such transfers are disallowed during this period.
The transfer which was carried out according to the orders of influential political activists was not reversed despite letters issued by both the Election Commission and the Local Government Commissioner calling for the cancellation of the transfer.
Meanwhile, the Municipal Commissioner had taken measures to recover the overtime payments for February already paid to the Chief Medical Officer.
Kotte's Deputy Mayor Premalal Athukorala said there is a position vacant due to the Chief Medical Officer of Health transfer and health related activities in the area are collapsing and people are suffering.
Chief Medical Officer Manoj Rodrigo said he had been transferred to the children's hospital and all of his overtime allowances have been recovered by the Municipal Commissioner. He added that he would not be returning to the Municipal Council as he had been transferred.
---
Two ministers cause controversies overseas; must engage brain before opening mouth
Sri Lankan Ministers are often well-known for putting their foot in their mouth at home, but they seem to have started doing the same thing when abroad.
Only last week two Cabinet ministers, Tourism Minister Harin Fernando and Foreign Minister Ali Sabry, made comments that caused a stir in two of Sri Lanka's neighbouring countries–the Maldives and India.
Minister Fernando made some disparaging comments at a media conference saying how any tourist will get sick of holidaying in the Maldives which has nothing to offer but the sea. Instead, he said, they should come to Sri Lanka. He got roasted not only by Maldivians but by his own country's people who asked if this was the man in charge of the hospitality business, of all things. The Minister retracted his comments with the usual, "what I said was taken out of context" excuse and then complicated the retraction with a further "I speak from the gut" bloomer. A wag said, he should speak from the head, not the gut.
Foreign Minister Ali Sabry's recent comments during his recent visit to India were even more serious, and it upset a hornet's nest in India due to a faux pas in saying that the Adani Group's investments in Sri Lanka are a "government-to-government kind of project." Here was a Government Minister letting the cat out of the bag that the Adani Group is officially backed by the Indian Government in its business dealings, a matter that is hotly debated even in the Indian Parliament.
He had earlier told The Hindu newspaper during an interview that the Adani Group's investment in the Colombo Port's West Container Terminal (WCT) was "a government-to-government kind of a project", that the Sri Lankan Government was keen for an Indian investor to come in and that it was up to the Indian Government and its authorities to choose an investor and recommend it to Sri Lanka.
India's External Affairs Ministry however, has so far stressed that the Colombo Port's WCT expansion project was a private agreement between the Adani Group and the Sri Lankan Government.
Perhaps, aware of the embarrassing situation he had put Prime Minister Narendra Modi's government into by appearing to suggest that the Modi Government had intervened on behalf of a private investor, Minister Sabry attempted to walk back those comments a couple of days later. In an interview with India's state-run DD News, Mr Sabry said the Indian Government "had no role" so far in deciding the investor for the WCT project and it was "an internal matter to Sri Lanka."
Unfortunately for Minister Sabry, video footage of him saying the WCT deal is "a government-to-government kind of a project" during his interview is publicly available on The Hindu's YouTube channel and will not be taken down nor will it go away.
A former Congress party Minister, Jairam Ramesh, has now written to Prime Minister Modi asking him if he is under the impression that his main job is to secure contracts for his friend Gautam Adani in India and outside, rather than work for the Indian people. In a statement issued by Mr. Ramesh in his capacity as the Communications General Secretary of the Opposition Congress Party, he refers to the Ali Sabry comment and a previous comment which was later retracted by Ceylon Electricity Board (CEB) former Chairman M.M.S. Ferdinando who told a Parliamentary committee that then President Gotabaya Rajapaksa had told him that the Indian premier had asked that the 500 megawatt wind power project in Mannar also be given to the Adani Group. The two young Ministers must learn not to get carried away when they see a microphone thrust before them and engage the brain, not the gut, before opening the mouth.
---
Big match fever: Over blustering youth impersonates Presidential Secretary's son
The Cinnamon Gardens Police Officer in Charge (OIC) received a call on Thursday from a young man asking for a favour. The caller introduced himself as the son of the President's Secretary Saman Ekanayake and told the OIC that he and some of his friends had just been arrested by officers from the Police station for dangerous and reckless driving while taking part in a vehicle parade to mark the start of their 'Big Match.' The caller had asked the OIC to intervene to get him, his friends and their vehicles, released.
The OIC had checked on the matter and had found that 12 vehicles and their occupants, all former students of a leading Colombo boys' school, had indeed been detained for dangerous and reckless driving while taking part in a mini vehicle parade that had also caused a traffic jam.
Meanwhile, the same caller had also phoned a Senior Deputy Inspector General (SDIG) of Police in Colombo and had asked him also to intervene to get the vehicles and their occupants released.
The Cinnamon Gardens OIC had conveyed the matter to Senior DIG Deshabandu Tennakoon, who decided to contact Mr Ekanayake directly and ask him whether his son was among the group. Upon being informed of the incident, the President's Secretary had told Senior DIG Tennakoon that his son was abroad and thousands of miles away from the location of the incident.
The Police soon found out that the 'son' was a 23-year-old Homagama youth who wanted to impress his friends and get them all off the hook from the law. He was produced before a magistrate, who released him on a personal bond of Rs. 200,000 after he admitted to the offence of impersonation. However, the case is pending, and is to be taken up again on March 30.
---
Election Commission in a war of words with Election Secretariat
A new rift is developing between the Election Commission and Election Secretariat officials while the dispute over the conduct of the local council elections continues.
On Thursday, the Election Commission issued a statement saying "it was decided to issue to the media the official notifications and information of the Election Commission which are deemed necessary under the hand of the Elections Commissioner General. All media are kindly requested to refrain from obtaining and publishing unofficial notifications or information from other sources and to notify that the Election Commission shall not be responsible for any such false notifications and information."
The move was believed to be a way to stop one official who has been regularly speaking to the media. Insiders believe the media statement issued on the Commission's instructions was more a warning for one of the Election Secretariat's officials.
---
Tourism Minister has his hands full these days
These days, Tourism Minister Harin Fernando has been busy trying to attract tourists to
the country.
The Minister was the chief guest at Sri Lanka MICE (Meetings, Incentives, Conferences and Exhibitions) Expo 2023, which was aimed at showcasing the country to promote tourism.
Minister Fernando was captured here. Hope it's not a cross-connection.
---
SLPP MP urges colleagues to oppose 'kaduwa'
Sri Lanka Podujana Peramuna (SLPP) Ratnapura District Parliamentarian Gamini Waleboda has penned an open letter to his fellow MPs urging them to come together in Parliament to defeat the move to make English the mandatory medium for examinations at Sri Lanka Law College.
In a letter to fellow MPs, Mr. Waleboda said the move was aimed at closing the law college's doors to students who have studied in Sinhala and Tamil. He further alleged that the decision was part of a long-drawn out strategy to ensure that the country's legal field fell into the hands of a certain elite.
The MP's letter comes amid growing controversy over the matter. Last week, Parliament's Ministerial Consultative Committee on Justice, Prisons Affairs and Constitutional Reforms told officials from Sri Lanka Law College that the committee did not agree with the decision taken by the Legal Education Council to make English, the College's mandatory medium of examination.
The committee members were of the view that many who were already in the legal field had excelled and had done so with the liberty of writing for Law College exams in any language they preferred.
Therefore, the committee was of the view that those who wished to become lawyers writing for exams in their mother tongue had never been a hindrance for excellence, the Parliament's Communications Department said in a statement.
Buying or selling electronics has never been easier with the help of Hitad.lk! We, at Hitad.lk, hear your needs and endeavour to provide you with the perfect listings of electronics; because we have listings for nearly anything! Search for your favourite electronic items for sale on Hitad.lk today!