Sanjeewa wins Cannes Resident Scholarship
View(s):

By Susitha Fernando


Internationally awarded filmmaker Sanjeewa Pushpakumara started the Residence Scholarship awarded by National Centre for Cinema and the Moving Image of France and the International City of Arts.

The six months long scholarship from March 3 to August 27 was awarded to write and develop the scrip of Sanjeewa's newest film 'Ammma'. Sanjeewa is to get the expert advice on his script in France. The director received this scholarship under Camera Libre (Free Camera) at the 75th Cannes Film Festival.

Set in the post-war Sri Lanka, the film revolves around Kala,a fifty-seven-years-old Tamil widow, an English Literature teacher at the university, who lives in Jaffna with her daughter and grandson. Her son, Rajan was abducted by an unknown group at the last stages of the war. Kala is on a relentless local campaign to find her son with several dozen other mothers in the same situation. She believes that Rajan was abducted by government forces. Kala receives an invitation from her old university friend Malani, a Sinhala lawyer, to join her in Colombo. Malini's son, a soldier, had gone missing during the conflict. Despite being in opposite sides of the war, the two women embark on a campaign to find their children.

In 2021 Sanjeewa was selected for the Cine foundation Residence scholarship at the Cannes Film Festival. This was to complete the script of his film 'Burning Birds' (Dewen aVihagun).

At present Sanjeewa is undergoing studies as a Ph.D. Candidate at Graduate School of Advanced

Imaging Science, Multimedia and Film at Chung Ang University in South Korea.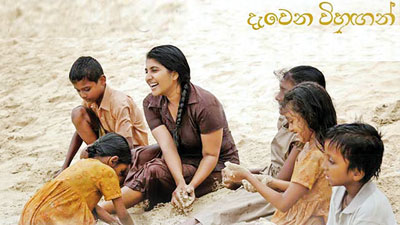 Searching for that next furry family member but couldn't find one in your area? Hitad.lk has the solution with our extensive listings of dogs for sale in Sri Lanka!