CIS presents an adaptation of The Crucible
View(s):
The Drama Society of the Colombo International School will present an adaptation of Arthur Miller's The Crucible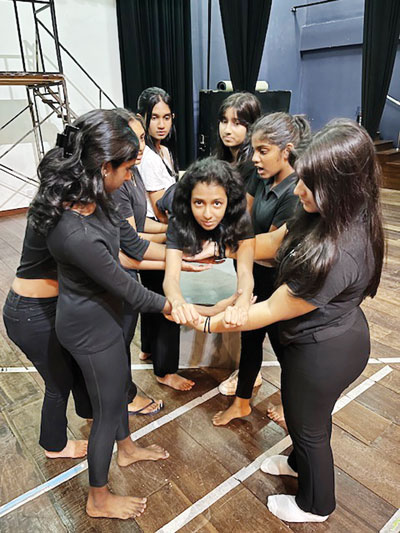 Set in the Puritan settler colonies of Massachusetts in 1692, The Crucible is a dramatization of the events known as the Salem Witch Trials. In today's context, the play can be thought of as an allegory for online culture or the mass panic that broke out 3 years ago at the start of the COVID pandemic. The political message of a play set in 1692 therefore remains ever so relevant in 2023.
Kavin Mathew plays John Proctor – a man grappling with his own moral shortcomings and belief in God during a time of strictly rigid religious moral lines. Disillusioned with the institutions of the Puritan Church, he comes into conflict with Reverend Samuel Parris, played by Ashwin Laksumanage. A greedy, callous, paranoid man, Parris deeply fears any threat that could come to his station and uses his position of authority to manipulate Salem Village to his own benefit.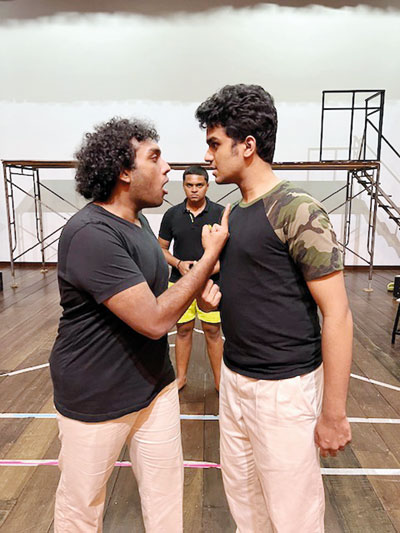 At the same time, there are ulterior motives at play within Salem. Thomas Putnam, a rich landholder (Limath Ellawala), seeks to enrich himself through theft of his neighbors' land. Striking an allegiance with Mr. Parris, they start to encroach upon the land of Proctor, Giles Corey (Akein Bandara) and Francis Nurse (Gagana Abeyrathne).
These political motives come to a head when rumor of witchcraft begins to spread through the town. Reverend Parris's niece Abigail Williams (Atara Isaac), is caught engaging in a satanic ritual with other young girls from the village. Abigail used to work as a servant to Proctor, but was discharged from her duties by Proctor's wife Elizabeth (Kehara Edirisinghe) when she was caught engaging in an affair with Proctor. Abigail seeks to use witchcraft and manipulation to kill Elizabeth, by influencing the young girls in the village including Mary Warren (Leenah Wahab), so that she may finally take her place and live out her fantasies with Proctor.
These motives soon spiral into a village-wide witch hunt, with fingers pointed at anyone who bears a grudge against anyone else. The Salem judges Danforth (Diluk Tilakumara) and Hathorne (Nadil Perera), as well as the Reverend John Hale of Beverly (Navindu Perera) are called in to sort out the chaos, but whether they can succeed in the face of such widespread panic remains to be seen.
The show takes place from March 31, 2023 -  April 1, 2023, at the Colombo International School Auditorium. Tickets are priced at Rs. 1500 and Rs. 1000  and available at the school reception.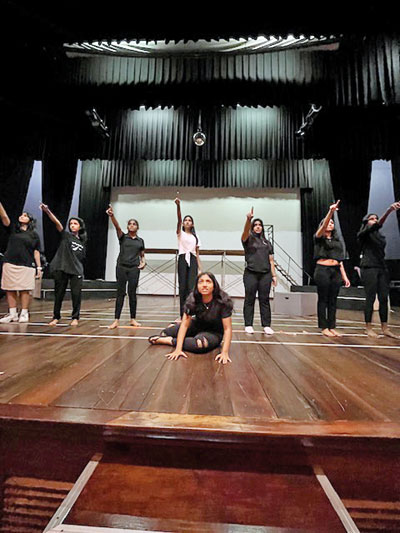 Searching for that next furry family member but couldn't find one in your area? Hitad.lk has the solution with our extensive listings of dogs for sale in Sri Lanka!