Aanjali launches 'A Rebel legacy – The Poison Arrow'
View(s):

Delivering a refreshed and exhilarating impression to Sri Lanka's literature scene, young and aspiring author Aanjali Salgado has written a fantasy fiction novel, titled 'A Rebel Legacy – The Poison Arrow'. Aanjali started conceptualising her novel as a 15 year old, during the height of the COVID-19 pandemic in 2020, when island-wide lockdowns isolated many who were forced to stay home. Over the course of a year, she was able to complete the novel and continued to fine-tune it, while simultaneously studying for her Ordinary Level (O/L) Examinations.

The 415 page novel was edited by Jeremy Mueller and Published by Jam Fruit Tree Publications in January 2023 and is available at their book shop as well as the Barefoot book shop and selected Sarasavi outlets.

The novel also brings together the creative talents of two young, empowered Sri Lankan women; Aanjali Salgado as the author and Farah Fazly as the illustrator. Farah, being an English teacher currently teaching in Gampola.

The official launch of the novel took place at the Barefoot garden café on March 4th 2023ahead of International Women's Day on March.

Aanjali is a student at Ladies' College, Colombo.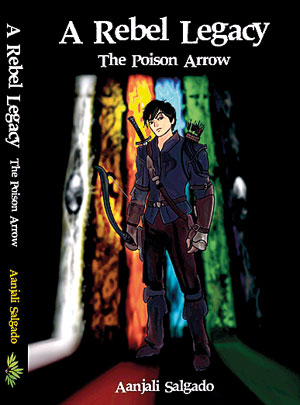 Searching for that next furry family member but couldn't find one in your area? Hitad.lk has the solution with our extensive listings of dogs for sale in Sri Lanka!