Independence Day coloured with remembrance and gifts
View(s):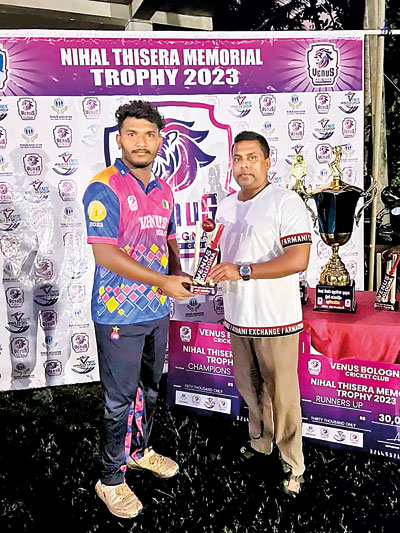 Parallel to the 125th year Centennial celebration of St Anthony's College, Muruthana to be held in June 2023, past pupils of the school headed by Prince Nihal, organised an Independence Day celebration in a more meaningful way. In memory of past pupil late Nihal Thissera, a holy Mass was offered by Rev Fr Linton John, also a past pupil, and books worth Rs100,000 were distributed in remembrance of him while more books worth about Rs 60,000 collected by Prince Nihal, a former local councilor for Katana, were given to children from three schools. Another highlight was the cricket tournament in which 16 teams played. Parallel to these events, the Nihal Thissera Trophy with Rs 50,000 was awarded to the Venus Bologna cricket team of Boralessa. – K L Richard Walter Perera
HitAd.lk is the best and biggest mobile phone market in Sri Lanka, and we guarantee you will find what you need here from our extensive listing of mobile phones for sale in Sri Lanka. Whether it's a budget-priced smartphone for communication, or higher end features with advanced connectivity, there are many different options from which to choose from on our site!