Airbus bribes: US$ 98 million loss to Lanka but compensation paid to France, UK and US
View(s):

Even when large-scale foreign bribery schemes–such as when Airbus greased palms in Sri Lanka–are successfully investigated and companies are hit with fines and penalties, victims usually do not receive compensation, Transparency International (TI) said this week.

"Instead, large penalties and fines paid by bribe-paying companies are typically allocated to the treasuries of their home countries. Settlements rarely consider compensating countries adversely affected by the bribery,"  it said.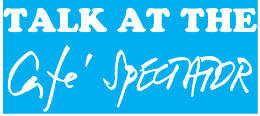 TI was commenting on a ruling by a United State judge this week, ordering Swiss mining and commodity trading giant Glencore to pay US$ 700 million in connection with a long-running corruption probe. Last year, Glencore pleaded guilty to channelling at least US$ 100 million in bribes between 2007 and 2018 to public officials across the world–from Brazil to the Democratic Republic of Congo (DRC), and from Nigeria to Venezuela. The company reached a deal with authorities in Brazil, the United Kingdom and the US to pay up to US$ 1.1 billion. This week's sentence confirms the US portion of the coordinated settlement.
"In a welcome move, the judge also instructed the company to pay almost US$ 30 million in restitution to the founders of a healthcare firm recognised as a victim of Glencore's conduct in the DRC. But this does not address the full scope. There are likely more populations, entities and individuals who suffered harm from Glencore's scheme. There must be a more comprehensive effort to identify and adequately compensate all those affected–particularly the most vulnerable,"  TI said.
Highlighting the Airbus case, TI pointed out the company was implicated in bribing foreign officials between at least 2008 and 2015 to win business abroad. It signed a plea deal in January 2020 and agreed to pay record penalties of US$ 3.9 billion to France, the UK and the US, all of which investigated the scheme.
"Notably absent from the Airbus agreements were any plans to compensate the countries and people where the company paid bribes, including Colombia, Ghana, Indonesia and Sri Lanka–something we did not think was right. In Sri Lanka alone, experts estimated a minimum of US$ 98 million in losses for the public due to the scheme. This did not sit well with our chapter in Sri Lanka, which expressed concern to UK authorities about inadequate compensation for victims,"  TI said.
"Disappointingly, they received a response justifying the lack of compensation on the grounds that the loss from the criminal conduct was hard to measure and there was no evidence that any of the products or services sold by Airbus to customers were defective or unwanted," it observed.
---
Sri Lankan Ambassador Rodney Perera with Japanese YouTuber Yoshichika Utsumi
Sri Lankan Curry Day in Japan today; it coincides with thuna-paha because today is the fifth day of the third month
The Japan Anniversary Association has officially designated March 5 as "Sri Lankan Curry Day" in Japan. Sri Lankan Ambassador Rodney Perera conveyed his appreciation to a popular Japanese YouTuber Yoshichika Utsumi, also known as Ucchan, who operates the YouTube channel "Sri Lanka TV Ucchan," for his efforts to obtain this recognition for traditional Sri Lankan food.
March 5 was chosen to coincide with the spice mix "thuna-paha" as thuna means 3 and paha means 5 in Sinhala, and it is an essential ingredient for Sri Lankan curries. The aim of these efforts was to promote Japanese interest in Sri Lankan curries and to increase the awareness of Sri Lanka as a tourist destination in time for the busy travel season of Japanese tourists visiting in the coming months.
---
Officials at boiling point over egg prices
The Consumer Affairs Authority (CAA) has accused the All Island Egg Producers Association President of selling eggs above the controlled price. The CAA accused the Association's President Sarath Rathnayake of selling 20 eggs at Rs. 45 each at his farm at Kurunegala. However, Mr. Rathnayake denied the accusation, and claimed he sold eggs at Rs. 44, in accordance with the gazetted price.
According to Mr Rathnayake, a CAA official disguised as a buyer, had come on a motorbike on the afternoon of February 28 and had asked the manager for the prices of their eggs. When the manager had replie it was Rs. 44, the man had ordered 20 eggs. The price totaled Rs. 880 and the customer had handed over a Rs. 1000 note. Although the manager had Rs. 100 note in the drawer, he did not have a Rs. 20 note. As such, the manager had given the customer a smaller egg, which was usually sold at Rs. 30 to compensate for the lack of change.
The CAA official disguised as a customer had then left without a bill, and within minutes, CAA officials had raided the farm, gone through the notes in the drawer and told the manager they would sue him for selling eggs at more than the controlled price.   "First of all, how does the CAA expect to sue me without even a bill for the transaction." Mr. Rathnayake asked. He challenged the CAA to find at least one person who would claim he had sold eggs at a higher price than the controlled price.
---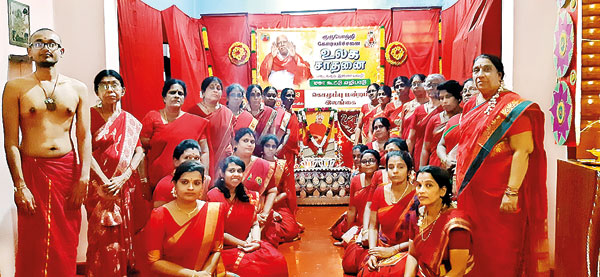 Around 8300 people set World Record by chanting Guru Potri mantra more than 24 million times
More than 100 Sri Lankan Hindu devotees, along with their worldwide spiritual movement, set a World Record for the most number of people in a virtual spiritual text recital, with 8310 people chanting a mantra one crore or more times. The 24,200,000 chants were declared world record this week.
The mantra, a 108-line Guru Potri Hindu mantra, was recited for Lord Amman's living avatar, Bangaru Adigalar, 27-times worldwide in a bid to set the record.
Albeit, the requirement for the record was ten million times, but the mass online prayers had recorded it well over that chanting for 24.2 million times.
The World Record Union (WRU), the authority to confirm this as a World Record, announced their confirmation on Thursday, the eve of the 83rd birthday of Bangaru Adigalar, an avatar of India's Melmaruvathoor Lord Amman.
"Today (Thursday) is the red-letter day that marks the success of our bid for the World Record of chanting Guru Potri mantra more than one crore (ten million) times. Yes, our attempt has been officially recognised as a World Record," the organisers said.
"We are delighted to announce that our Bangaru Adigalar (the living avatar) has been awarded this World Record for spirituality," they added.
Here at home, the record was attempted from Kollupitiya, Jaffna, Mullaitivu, Kaluwanchikudy of Batticaloa and two centres each in Kilinochchi and Trincomalee.
Sri Lanka joined 14 other countries, including Australia, India and Malaysia and other countries western hemisphere too, taking part in this record-setting attempt from 10.00 a.m. to12 p.m. on Sunday.
Around 15 countries, amassing 8310 devotees from this movement, joined en masse on Zoom. Those 15 countries had 163 centres with each centre ranging from 10 to 300 members.
Melmaruvathoor Aadhiparasakthi Siththar Mandram, the headquarters of this spiritual movement outside Chennai in South India, was the main centre for the record attempt, and Bangaru Adigalar himself was present throughout the occasion, seated in a blessing position. About 300 members were present at the head quarters on that day.
Towards the end of 27 rounds of chanting, a mild shower came down in Colombo, and it was welcomed as a blessing for the devotees.
To present this award, Christopher Craft, the WRU's official records manager from the United States, visited the headquarters to hand over the certificate.
---
Sri Lankan diplomat to be recalled despite her reluctance
In a Western country a Sri Lankan diplomat, whose term is due to end soon, does not seem to have any intention of returning to her country.
Though the usual period of a posting is three years, this particular official has managed to stay on for five years in that country. The diplomat has not made any arrangements to wind down operations and pave the way for a successor. This has made it extremely difficult for the Foreign Ministry in Colombo to plan for a replacement.
Foreign Ministry officials believe the diplomat might be hoping to extend her stay even further at the last minute. The Ministry has already incurred a heavy expense in tax payer funds over the past five years to maintain the diplomat. The rent for her four-bedroom apartment alone costs at least 800, 000 Sri Lankan rupees a month, sources revealed.
It was learned the Government had now put its foot down and decided the diplomat would be recalled as it was not feasible to maintain the official at such high expenses.
---
Amid crisis here, top health officials want to go to Japan
The President's Office was dismayed by a request from the Health Ministry to send a large delegation comprising senior health officials to Japan for a World Bank sponsored a "Knowledge Exchange" programme.
The event will take place from March 13 to March 20 and expenses incurred during the programme will be borne by the World Bank. The number of senior officials who have been included in the delegation has raised eyebrows given the severity of the country's health crisis.
It is common knowledge there is a severe lack of essential medicines and medical equipment at present. Health sector trade unions have been up in arms for months over the crisis, calling on authorities to take urgent measures to prevent the State-run health sector's total collapse. Meanwhile, doctors have also launched trade union action over the increase in PAYE taxes, and there is a real possibility of there being a continuous strike over the issue.
Given the prevailing situation, the absence of so many senior officials for at least a week is a matter of serious concern, it has been pointed out. There is also the question of what "knowledge" of any worth a health sector in such a crippled state would be able to share after sending such a high level delegation all the way to Japan.
It was also pointed out that officials were also entitled to a daily allowance of US$ 75 for expenses on such foreign visits, which they never hesitated to claim. The President's office recently gave instructions to the Finance Ministry to reduce this amount as it was no longer affordable to pay such an allowance.
When contacted, a Health Ministry senior official confirmed that the Ministry had received an invitation to attend the programme but claimed it had "no plans" to send a delegation.
Buying or selling electronics has never been easier with the help of Hitad.lk! We, at Hitad.lk, hear your needs and endeavour to provide you with the perfect listings of electronics; because we have listings for nearly anything! Search for your favourite electronic items for sale on Hitad.lk today!