UK top 10
View(s):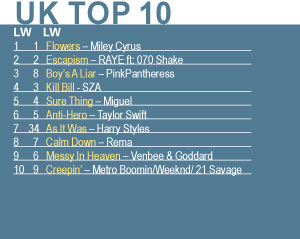 ---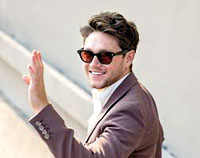 Nial Horan releases third album
Nail Horan has announced the release of his third album 'The Show' which is schedule for 9th June. Horan has released 'Heaven' as the lead single last week. The One Direction member's last album 'Heartbreak Weather' was out in 2020.
---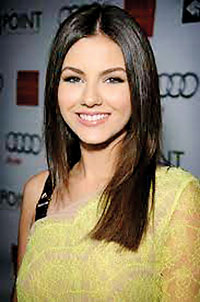 Victoria Justice embarks on a musical career
Victoria Justice who made her name as an actress in the sitcom Victorious and later in TV drama Zoey 101 has embarked on a career in music with the release of the single 'Last Man Standing' on 19th February. The 30 year old US actress and singer is going to release several song she has made as singles and then follow it up with an album.
---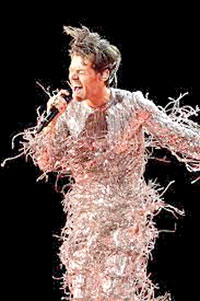 Harry Styles returns to the UK Top 10 singles chart
Harry Styles song 'As It Was' has returned to the UK's top 10 singles chart 28 weeks after it fell off the upper echelon. The surge in the song's popularity is due to the fact, Styles performed it, won an award for it, along with three other awards at the recent BRIT Awards. The synthpop/new wave radio friendly track climbed this week from 34 to No: 7, as it gained in demand by 155%. 'As It Was' was the debut single from Styles current album 'Harry's House'. The song was No: 1 on the UK singles chart for 10 consecutive weeks last year. 'As It Was' has been on the singles chart for 46 weeks dropping to 96 (its lowest point) but gaining ground and then in the 40s and 30s over the last few weeks. It has been certified double platinum in the UK by the BPI. As It Was' has also topped the charts in 35 countries.
Searching for that next furry family member but couldn't find one in your area? Hitad.lk has the solution with our extensive listings of dogs for sale in Sri Lanka!