'Plane' Emergency landing to a danger zone
View(s):

Hollywood action thriller 'Plane' directed by Jean-François Richet and written by Charles Cumming and J. P. Davis is now being screened in theatres in and around Colombo and Kandy.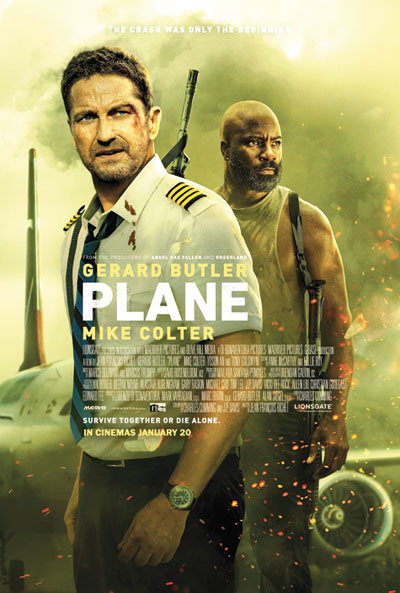 The story revolving around a pilot allying with a murder convicted prisoner  to save his passengers from a hostile territory they landed in for an emergency landing, the film stars Gerard Butler, Mike Colter, Yoson An, and Tony Goldwyn in the main cast.
Commercial pilot Brodie Torrance makes a successful emergency landing after his plane sustains critical damage from a storm. He soon realises that the island he's landed on is Jolo, a remote area of the Philippines ruled by heavily armed anti-government militias. A local militia leader finds the passengers and takes them hostage, intending to secure large ransoms from their families. With international rescue experts struggling to find their location and running out of time, Brodie is left with no choice but to free a convicted murderer he was tasked with transporting and team up with him to save the passengers and find a way off the island.
The film is shown at Liberty by Scope Cinemas, Liberty By Scope Kiribathgoda, Colombo City Centre and Kandy City Centre.
Searching for that next furry family member but couldn't find one in your area? Hitad.lk has the solution with our extensive listings of dogs for sale in Sri Lanka!