Nushika : Star in the making
View(s):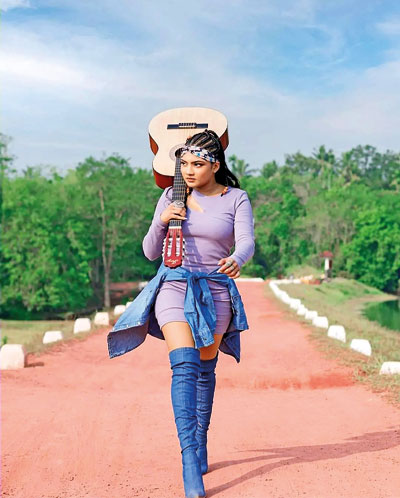 By Sanath Weerasuriya
Nushika Fernando may not be a popular character in the local showbiz scene as a singer or her name may not sound familiar for many music fans. But she is absolutely not a new face in the scene, when it comes to onstage performances. She was a member of a popular band based in Colombo for five years.
Nushika, a singer, musician and a song writer, now a performing artiste with loads of talent, recently stormed into the stage with her unique style of singing and dancing.
'Even though I was with a band for a long period, I didn't have the opportunity to display my real talent on stage. I was in the dark for five years and that's why I decided to get on with my solo careers. Now I feel free to execute my own acts and style to my satisfaction and I know it goes down well with my audiences. As my next venture, I started to work on creating my own songs to be released soon' Nushika explained.
Anyway, Nushika was fortunate to tour overseas with this band multiple times and she is indeed grateful for them for giving her the opportunity to discover the inborn talent. She joined them in 2016, while doing her London A/L, privately.
Born and raised to a family of musicians, Nushika is the granddaughter of Bernadine Fernando of 'Fernando Trio'- pioneers of three piece harmony in late 1950's led by the legendary Neville Fernando, a close relation to Bernadine. She formed 'Fernando Duo' with Meril Fernando after the demise of Neville of 'Los Caballeros' fame.
Nushika's father Shanaka Fernando was a vocalist/guitarist/keyboardist of the band 'Blaze', well recognised for strict tempo dance music in the late 80's and early 90's.
Nushika has been trained under 'Mary Anne David' for several years and was a part of many of her concerts including 'The Masters and the Musicals'.
'Trained under veteran 'Mary Anne David' was the most significantly turn in my life. Also I was lucky to get the training and guidance under 'Maxi Rosairo' for more than three years' she added.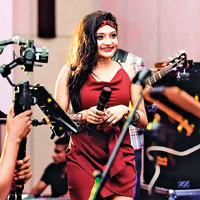 Interestingly Nushika has sung Bhajans at a tender age of seven at several venues, trained under 'Kokila Vijayaragavan'. A student of St. Bridget's Convent, Colombo, Nushika was involved in several inter-school and joint-school events, and has won many Junior and Senior singing competitions at school.
Soon after leaving the band, in March 2022, Nushika toured Dubai, for her maiden solo performance, in June 2022. And, now, she is a fully-fledged solo artiste, and, over the past few months, she has performed at many events, including indoor and outdoor musical concerts, along with many leading artistes and bands. Also she is now in demand at popular events such as product launches, corporate events, Partner Forums and 'Toastmaster Installations'.
Being a multitalented artiste, Nushika boasts of her musical repertoire. Nushika can sing many genres including pop, rock, reggae, funk, hip-hop, jazz, RnB, soul, disco and more.
Whitney Houston, Celine Dion, and Mariah Carey are among her favourites, but her all-time favourites, she said, will always be Jessie J and Christina Aguilera.
The fans now can follow Nushika on all social media platforms, including Facebook, Instagram and TikTok, under her name 'Nushika Fernando'.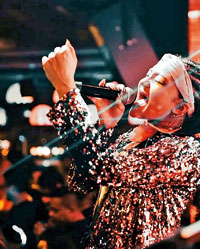 Searching for that next furry family member but couldn't find one in your area? Hitad.lk has the solution with our extensive listings of dogs for sale in Sri Lanka!