Home » Magazine
Mirror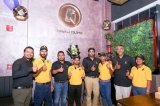 Amidst a serious dollar crunch, an essentially Sri Lankan speciality is going global: Chaiwala Colombo is now in Dubai Chaiwala Colombo opened its doors in Sri Lanka a little over one and a half years ago in the midst of the pandemic. Amidst a lot of customer support, the brand got very popular and soon [...]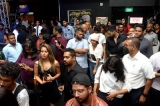 Captured here are scenes from official launch of the Black Adam film which took place at Scope CInemas. The movie is based on the DC Comics character of the same name and is intended to be a spin-off from Shazam! (2019) and the eleventh movie in the DC Extended Universe (DCEU).
TV Times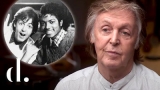 'Cautionary tale' behind 'The Girl Is Mine' On Christmas Day 1980, Paul McCartney received a phone call from an anonymous female fan with an American accent and a voice of pure helium. Or so he gathered upon picking up the receiver. "Somebody rang me up and this high voice I didn't recognise said: 'Hi, Paul'," McCartney recalled. [...]

One of Sri Lanka's most acclaimed wildlife research and conservation programs – the Loris Conservation Project at Jetwing VilUyana – celebrated 12 years last week. An iconic experience offered at the boutique resort in Sigiriya, the Loris Conservation Project and the nightly Loris Trail is a prime example of how tourism can have a positive [...]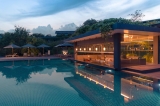 Double Tree by Hilton Weerawila Rajawarna Resort recently announced a promotional full board weekend staycation package for Sri Lankan holiday makers. Less than 3 hours from Colombo, on the doorstep of the renowned Yala National Park and perched upon Weerawila Lake sits the Double Tree by Hilton Resort. Featuring a 75m infinity pool overlooking the [...]

'Suparnaka' to be staged in Kandy and Colombo 'Suparnaka', a play written and directed by Kanchuka Dharmasiri about King Ravana's sister, will be staged at the E.O.E. Pereira Theatre, Faculty of Engineering, University of Peradeniya, on November 5 at 3.30 and 7.00 p.m. and at Namel Malini Punchi Theatre, Borella on 12 November, 3.30 and [...]

Japanese animated fantasy action-adventure 'One Piece Film: Red' is now being shown at Liberty by Scope Cinemas, CCC – Colombo City Centre, PVR – Colombo 2 and  Kandy City Centre. Directed by Gorō Taniguchi and produced by Toei Animation, the film is the fifteenth feature film of the One Piece film series made based on [...]

'The Mahinda Nite 2022', organised by the Old Boys' Association (Colombo) of  Mahinda College, Galle (OBA) will be held on November 5, 2022, at the Bougainvillea Ballroom, Galadari Hotel, Colombo. The event will be held in aid of the Mahinda College OBA Colombo Scholarship Fund and to provide financial assistance to those students who have [...]

Taalya Dineali Ramanayake a student of Colombo International School will stage her debut performance, 'Aranga Pravesam', under the guidance of Guru Nirmala John at Elphinstone Theatre Colombo today, October 30 at  6 p.m.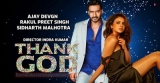 Newest Bollywood movie released for Diwali last week, 'Thank God' with a remake of Hindi versions of "Manike Mage Hithe' sung by Yohani Perera is now being screened in theatres around the country. Directed by Indra Kumar as an official remake of the Danish film Sorte Kugler, the film stars Ajay Devgn, Sidharth Malhotra and [...]