Misery piles up for families at New Year
By Kasun Warakapitiya
View(s):
Sri Lankans preparing to celebrate the Sinhala-Hindu New Year will have to endure shortages of essentials and unprecedented prices for essentials.
Apparel prices have doubled from last year and most essential food items are pricier.
Battaramulla resident, Sandani Fernando told the Sunday Times that she cut down on the number of clothes she buys for her husband and the children.
She said that the previous year she had bought several items of clothing for herself and shirt and trousers for her husband, but this year was able to only buy two items for her husband and herself.
"Normally a shirt which cost Rs 1,800 now costs over Rs 3,200, I had to spend nearly Rs 4,000 to buy a good pair of shoes for my husband," she said.
She added that she did not enjoy shopping as she was unable to afford the dresses she liked.
Market vendors and grocery shop owners, too, said that they do not expect sales as usual.
They said that people usually buy more vegetables, sugar, cordials as well as biscuits.
Wellawatte wet market vendor, Sampath Samaranayake said that people buy much less.
"I buy vegetables from Nuwara Eliya. Because fuel prices are high the produce that I buy costs more, but fewer consumers come to the market.''
A grocery shop owner T. Balachandran said prices and costs have doubled and sales have dropped.
People says it is a struggle for survival.
Those who normally buy sweets and toys for children are now more interested in saving money.
Even the Muslims who were making preparations for fasting are unable to buy their essentials.
Wellawatte resident, Fathima Rizana, said that she only bought food items worth Rs 1,300 and had to spend an extra Rs 360 on candles.
"We pay for electricity, but now we are also forced to spend money on candles as there are over 10 hour power cuts, in addition we have to spend our fasting periods in darkness as there is no power,'' she said.
Traders and businessmen point out that new year sales have shrunk.
The Colombo Business Association, general secretary, Chaminda Vidhanagamage told the Sunday Times that import restrictions have caused shortages.
He said that normally, people do their new year shopping from March 10 onwards, but this is not so anymore.
A senior official of the Trade Ministry told the Sunday Times that rice will be distributed via Sathosa outlets at cheaper prices. The ministry has discussed with the Paddy Marketing Board.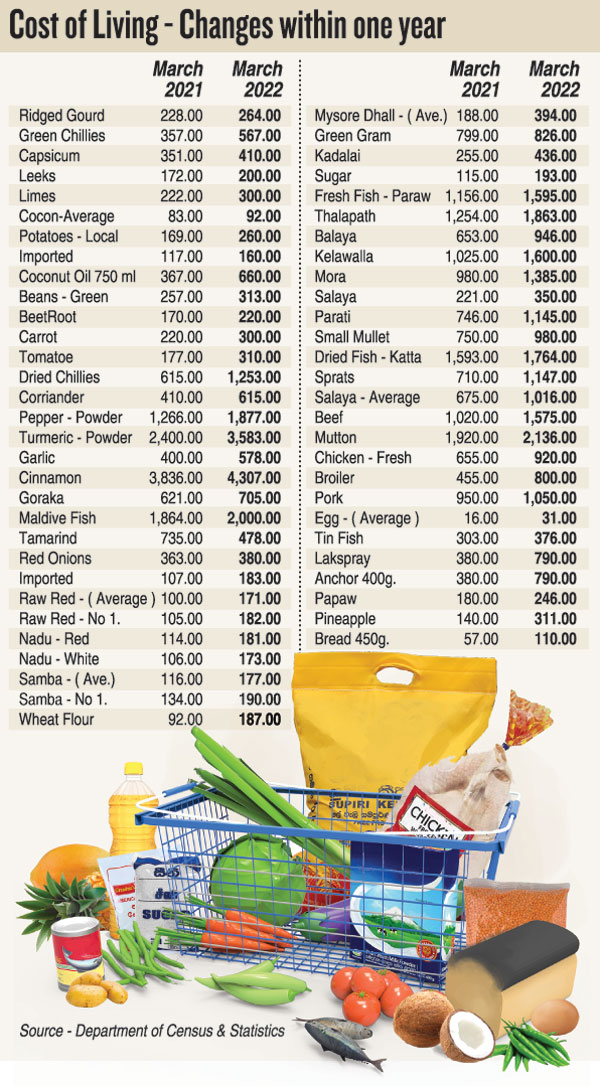 The best way to say that you found the home of your dreams is by finding it on Hitad.lk. We have listings for apartments for sale or rent in Sri Lanka, no matter what locale you're looking for! Whether you live in Colombo, Galle, Kandy, Matara, Jaffna and more - we've got them all!