A heart of gold…
Appreciation – Frankie David
View(s):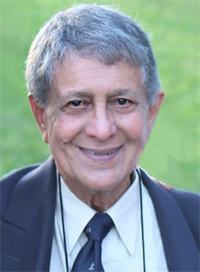 Desmond Frank David was born on January 11, 1940 and some years later gained entry to S. Thomas' College, Mount Lavinia where his father Mr. Deutrom David was a member of the teaching staff. Mr. David was to retire as the Head Master of the Lower School.
D.F. David captained the First XV in 1959. Although rugby football was relatively new to STC at the time, they were a formidable opposition to the more established rugby playing schools. Remarkably, several members of that team, including Frankie himself, went on to represent Ceylon in the 1960s.
On leaving school, Frankie joined the Havelock Sports Club, where he quickly earned the reputation of being a fast-striking, unrelenting hooker. The Havelock's team of the early sixties had a galaxy of stars, but the undisputed glamour boy of the side was former TCK flyhalf Nimal Maralande, who kept fans mesmerised with dummies, scissor-passes and booming kicks to touch. Nimal and Frankie were very close friends by this time and were to captain the Havelock's teams of 1965 and 1966 respectively, and represent Ceylon regularly. Their friendship was cemented for life when they married the Pereira sisters – Cleonie and Yvette.
Frankie took on the task of coaching the fledgling rugby team of Isipathana College in 1968. He instilled in the young side the need to play the game the only way he knew how — hard, and clean. The Isipathana teams on Frankie's watch of five years had some of the most dreaded tacklers in the game of that era. Hafi Abdeen, Horace Perera, and Thajone Savanghan are names that leap to mind. They never let their coach down notwithstanding the relentless bone jarring tackles they meted out to the opposition. Before long, Isipathana was a dominant rugby playing school in Sri Lanka.
Frankie, Yvette and young Dirk migrated to Australia in the seventies. After over a decade at multinational Pacific Dunlop, Frankie ventured into his own business which steadily grew to be a very successful enterprise. The Maralande's were regular visitors to Melbourne. To watch the tuxedoed Frankie David and Nimal Maralande and their glamorous wives glide across the dance floor was to witness poetry in motion.
Rugby remained Frankie's passion, and he travelled across the globe to witness World Cup Rugby. Bledisloe Cup games in Sydney in the company of some of his closest mates, including Noel Brohier, Mohan Shayam and Dilip Kumar were another regular fixture on his busy schedule.
In the midst of running a successful business, family, golf, overseas travel, and a hectic social life, Frankie's allegiance to his old school never wavered. He was an active member of the Ex-Co of the Australian Branch of the OBA for a number of years. Having succeeded another outstanding old Thomian, Commander Darley Ingleton as President of the OBA, Frankie proved to be a dynamic leader who constantly encouraged younger members of the committee to step up to take responsibility.
Yvette's sudden demise in 2014 was a bitter blow. Frankie's own health was fragile at the time, but being a man with nerves of steel and of equally firm resolve, he soldiered on. Desmond Frank David was fiercely loyal to family and friends. On hearing a couple of years ago that a very dear cousin had been declared terminally ill, Frankie immediately took wing to Colombo to spend time with his cousin, not considering his own deteriorating health and the pain and discomfort of a long flight.
Frankie kept his faith and attended church regularly. A day before his demise, he had wanted conveyed to a friend who was gravely ill, that he was in his prayers. This wonderful gentleman whose generosity knew no bounds, and who left an indelible impression on the hundreds of lives he touched, breathed his last on Thursday, August 12 of 2021 aged 81.
On hearing of Frankie's passing in Melbourne, his STC and Havelock's team mate, legendary Thomian sporting icon Maurice Fairweather, was to send out a communiqué from Perth. It read thus, "some of you may already know… but heard about an hour or so ago … Frankie too has gone on to play the game they play in Heaven".
Wimal Heenetigala