Jab well done in day and night campaign
By Nadia Fazlulhaq
View(s):
Sri Lanka's first 24/7 inoculation drive against the coronavirus disease this week drew crowds in Western Province desperately awaiting their second dose of the AstraZeneca Covishield vaccine and for the army it was a jab well done.
Colonel (Dr.) Saveen Semage, director of Preventive Medicine and Mental Health at the Army Headquarters, told the Sunday Times, the army had to be fully involved due to fear of large crowds gathering, which would increase the risk of spreading the coronavirus.
"We knew when the AstraZeneca vaccine consignment arrived there would be a surge in capacity leading to health officials struggling to meet the demand. There were 550,000 people anticipating their second dose. The first day rush had to be prevented," Dr. Semage said.
Apart from the Viharamaha Devi Park 24/7 vaccination drive, the army set up centres in the Army Hospital, Narahenpita, Werahera Army Medical Corps Camp in front of the University Hospital of the Kothalawala Defence University, Bodhirajaramaya Temple near Panagoda Army Camp, and 24/7 vaccine drive at Diyatha Uyana, Battaramulla.
In the Gampaha District, the army inoculated people at Kelaniya Dharmashoka Vidyalaya, Kirillawela Central College in Kadawatha and Maristella College in Negombo.
Everyone on duty had been fully vaccinated including about 20 doctors and support staff ranging from computer operators to military police.
"We were given about 200,000 vaccination doses and were able to successfully vaccinate all those who came to our centres. At our 24/7 centre, staff worked in two shifts whereas in other centres most of them worked from morning to late night," he said.
"Visited the vaccination centre at Viharamahadevi Park last night, where vaccination is being conducted 24/7. Delighted to see the well-organized process and the effort of the @Sri_Lanka_Army to ensure immunity for all Sri Lankans. The vaccines are here. Go get yours," President Gotabaya Rajapaksa tweeted after his visit to the 24/7 centre.
While Diyatha Uyana attracted many from the suburbs, some came at night. The Werahera camp attracted crowds at day time.
"Our centres attracted crowds as they believed there was no involvement of any other parties and that all are treated equally with discipline maintained in queues. All these centres were perfectly organized and were praised by those who obtained their vaccine," Dr. Semage said.
"There was way better civil-military coordination. Now that we have covered a majority in Western Province, the army is extending support to provinces that have a scarcity of health staff," Dr. Semage said adding that inoculations were held in Kataragama. At present, 12 teams are working in the Northern Province assisting in giving the Pfizer vaccine to fishing communities in Mannar and Puttalam.
He said the Pfizer vaccine is given at the Army Hospital in Narahenpita for those registered to travel overseas for higher education and registered with the Foreign Employment Bureau.
According to the Health Ministry's Epidemiology Unit, 447,721 persons have been given the second dose of Covishield vaccine from August The total who have received the second dose has increased to 833,606. During this week, the army has given 42,476 first doses of Pfizer and 82 people were given the second dose.
The Werahera Army  Medical Corps camp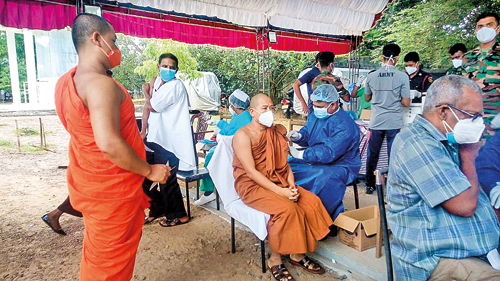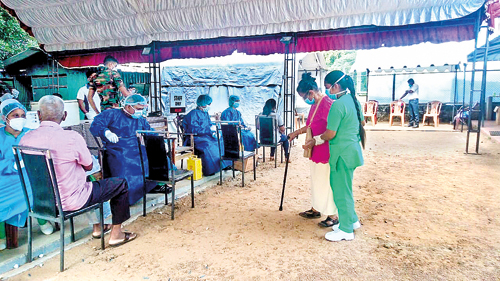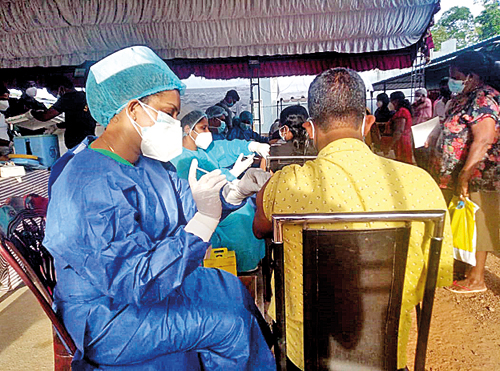 Diyatha  Uyana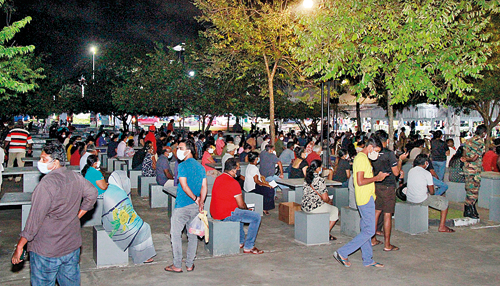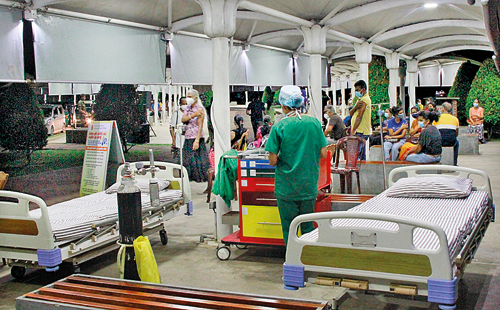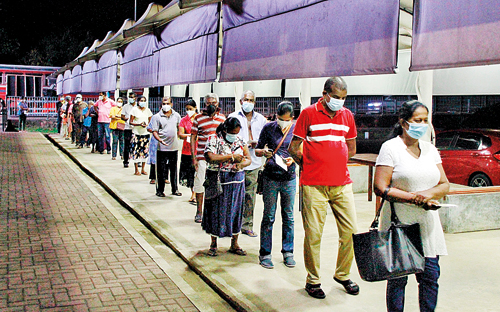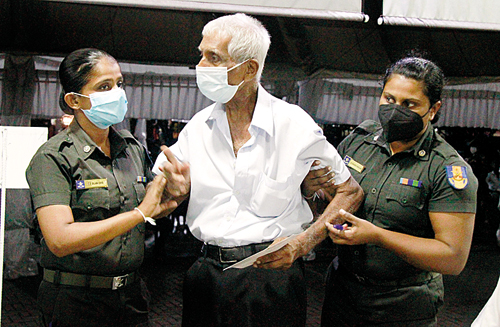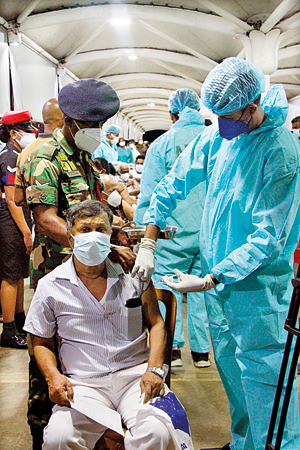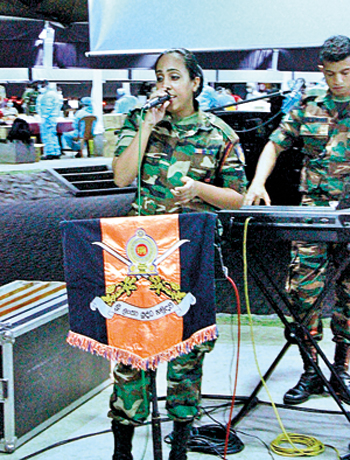 Narahenpita- Army hospital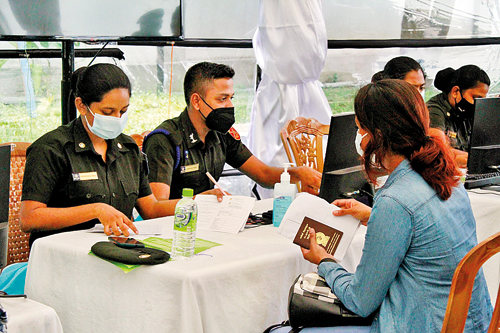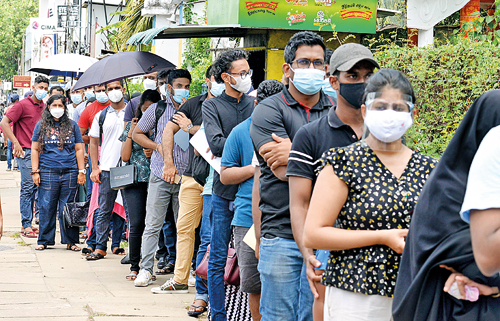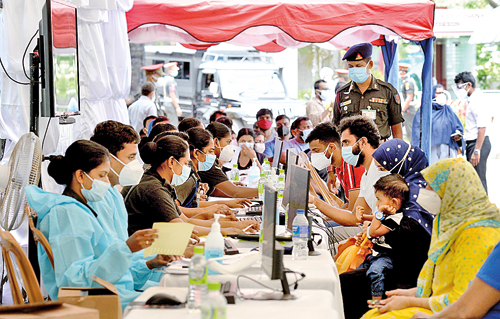 Viharamaha Devi  Park