March school re-opening in Western Province uncertain
By Chrishanthi Christopher
View(s):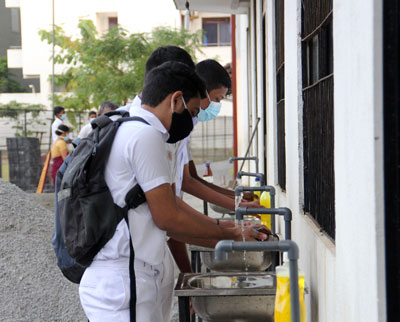 Resuming classes at schools will remain in the hands of health officials, although March 15 had been proposed by education authorities.
Education Ministry, Secretary, Prof Kapila Perera, said March 15 had been proposed to health officials.
School resumption in the Western Province has been postponed several times because the National Operations Centre for Prevention of COVID-19 Outbreak, had refused approval.
But provincial schools resume on February 15.
A March 15 resumption was scheduled for all schools, including private schools and government-approved schools, with the recommendation of the health authorities.
Also, Grade 1 classes for 2021 was to resume.
But, once again, the education ministry said it is awaiting the go ahead from health authorities.
The Ceylon Teachers' Union said that the government's indecision is not going down well with parents.
'They are getting mixed signals and are confused about whether schools are safe for their children,'' CTU General Secretary Joseph Stalin, said.
There is no proper planning and this comes from not consulting with the unions representing teachers and principals, he said.
Meanwhile, the Examinations Department is preparing for the Ordinary Level exams from March 1, for about 621,000 candidates.
Commissioner, Sanath Pujitha, said that consultations are needed with the Ministry of Health and the tri-forces.
"Everything is being set up under the Ministry of Health guidelines,'' he said.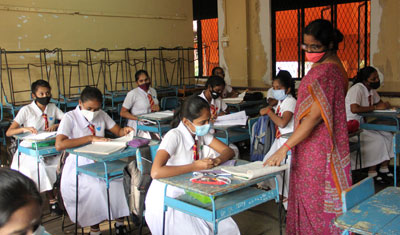 Special centres will be set up in every district and in some provinces, for children who are sick with the coronavirus disease, and for those in quarantine. Transport will be made available to them.
More principals and deputy principals will be assigned to the 4,513 centres for supervision.
Regional medical officers of health and public health officials will also be at the centres.
Practicals for O/L subjects are to be held after the exams end on March 10. But there is no time table, yet, and education unions have criticised this.
The examination department plans to assess students on their performance throughout the year. But, teachers say this is impractical because schools have been closed for the most part of 2o2o.
Mr Pujitha said such a system is in use in several countries.
"We will include this system in our education reforms we are planning to introduce soon.''