World Class Overseas Medical Education through IMC Education
View(s):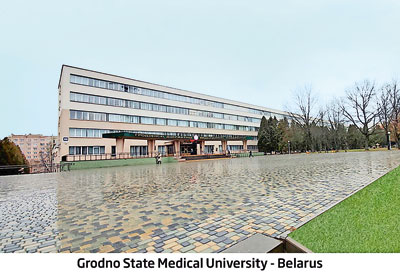 Applications for MBBS/MD & Pre-Medicine is Now On
Students can now apply on Pending A/L results for March/April/ September 2021 Intakes.
IMC Education (http://www.imcedu.com/) Sri Lanka's undisputed leader in Overseas Medical student Placements to world's leading Medical Universities across  Europe, Eastern Europe and Asia is inviting applicants to apply for the MBBS/MD programs offered at its partner universities for 2021 intake.
IMC Education has partnered with a consortium of universities across Asia, Europe, Eastern Europe and South America which are recognized and approved by the Sri Lanka Medical Council (SLMC), General Medical Council (GMC – UK), Australian Medical Council (AMC), Educational Commission for Foreign Medical Graduates (ECFMG -USA), Medical Council of India (MCI), Maldivian Medical and Dental Council (MMDC) and also enlisted in the World Directory of Medical Schools (WDOMS) a Medical school database managed by the World Health Organization (WHO).
Each university offers a unique set of career and education experiences at an affordable cost.
There are many universities that offer scholarships, semester payment plans that minimize the financial burden for parents.
Services Extended by IMC Education for the Medical Students.
IMC Education is the only Sri Lankan representative to maintain foreign offices overseas to support students for the entire study period. IMC Education is also an Official representative for all Medical Universities in partnership with which has utmost authority to support students on university level support. MC Education provides a portfolio of services for the students applying to Medical Schools abroad. Coordinating with the universities regarding the admissions, Securing comfortable university hostels for the students, coordinating the visa process for the students, providing off shore student services from IMC International Offices abroad, Arranging air tickets for the students, accompanying students to respective universities by IMC staff and many more services.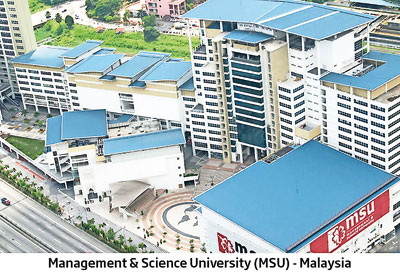 GRODNO STATE MEDICAL UNIVERSITY (GRSMU), REPUBLIC OF BELARUS
Grodno State Medical University (GRSMU) is a leading Medical University located in the Republic of Belarus, an Eastern European Country, situated near the European Union and bordering Poland. GRSMU is one of world's best 600 universities for Science and Education (Source – https://www.cicerobook.com). The 6-year Doctor of Medicine (MD) program is conducted in English medium with extensive clinical training done in state hospitals (Bed capacity exceeding 5000 beds) which are equipped with the latest technology, supported by a comprehensive pre-clinical program conducted in advanced and modern simulated environment with facilities such as laparoscopy simulations, Anotomage tables, computer operated simulators to perform clinical procedures to uplift the confidence level of the medical students prior to start their patient interaction at relevant hospitals
I.M.SECHENOV FIRST MOSCOW STATE MEDICAL UNIVERSITY & PIROGOV RUSSIAN NATIONAL RESEARCH MEDICAL UNIVERSITY, RUSSIA
First Moscow & 2nd Moscow Medical Universities in Russia are considered to be in the Top Rank Medical Universities in Russia. Based on the QS World University Ranking by subject of (Medicine), First Moscow is ranked amongst the best 400-500 universities in the world.
One of the most highlighting factors of both of these universities is that they have the largest clinical portfolio including 3000 hospital beds, 25 clinics & involves scientific research and introduction of innovations which allows the university to maintain a leading position in the Russian Medical Education.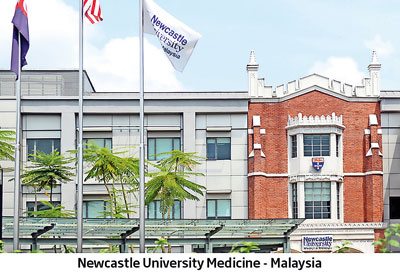 MANAGEMENT AND SCIENCE UNIVERSITY (MSU), MALAYSIA
The Management and Science University (MSU) have developed a 5 (five) year medical course featuring three phases of study through its International Medical School (IMS). MBBS Program at MSU is delivered through system-based modules. The MBBS program presents a continually expanding level of medical experiences. Clinical training is conducted in a portfolio of government hospitals in Malaysia & on top of that MSU owned Health Center situated in the university premises is a great advantage for the students to get clinical insights during the 1st Phase of their studies in robot integrated programs.
QUEST INTERNATIONAL UNIVERSITY (QIU) – PERAK, MALAYSIA
Quest International University (QIU) is the only university in Malaysia that provides students the opportunity to obtain the "Most Affordable" MBBS program in Malaysia in comparison to other Malaysian Universities. Program at QIU is clinically focused in teaching and learning activities to stimulate basic science integration in solving complex clinical problems. Program is Oxbridge style supervision and tutorial systems by leading academics and practicing clinicians, ensuring that students excel.
KATHMANDU MEDICAL UNIVERSITY (KMU) & MANIPAL COLLEGE OF MEDICAL SCIENCES (MCOMS), NEPAL
Medical Education in Nepal has proven its record in providing excellent pass rates in the Sri Lankan Medical Licensing Examination (ACT 16/ ERPM) as its clinical setting is eye to eye similar to that of Sri Lanka. Both universities of (KMU) and (MCOMS) are affiliated to Kathmandu University and it's recognised across the world for its high standards of excellence.
FOUNDATION IN SCIENCE (FIS/PRE-MEDICAL)
A programme designed exclusively for students after O/L's and Less A/L grades to enter Medical Schools abroad.
IMC Education is the only approved and accredited International learning center in Sri Lanka of Vitebsk State Medical University (VSMU), Republic of Belarus to deliver their Foundation in Science (Pre-Medical) Program in Sri Lanka.
IMC Education has opened a Scholarship opportunity for all aspired candidates to start off their Foundation in Science (Pre-Medical) Program up to 75% through a placement examination whilst obtaining the first ever Medical Degree with a "TRIPLE QUALIFICATION" within the 6 years of MD Degree program.
The Vitebsk State Medical University has now partnered with Lincoln University College, Malaysia to offer all students a "Triple Qualification" within the 6 year MD Programme after completing the Foundation Programme or direct entry with CCD/CCS.  While students studying for the 6-year Doctor of Medicine (MD) programme at VSMU, at the completion of 4th year, student will be awarded a BSc (Hons) Biomedical Science Degree and at the completion of the 5-1/2th year they will be awarded a MSc in Medical Science Degree by research from the prestigious Lincoln University College, Malaysia in addition to the Doctor of Medicine (MD) degree at the completion of 6-years from VSMU.
Other Universities Represented by IMC Education
Russia – People's Friend University, (RUDN)
Malaysia – Newcastle University – Medicine, Malaysia (NUMed) / MAHSA University / International Medical University (IMU).
Belarus – Vitebsk State Medical University
Other universities in – Australia, Canada, USA, Canada, Ire Land & Germany..
For more information Call IMC Education on 077 442 1597 /
077 30 888 40 or visit our new office at 154, Havelock Road, Colombo – 05