Universities can request 'emergency' extensions to REF deadline
View(s):

UK universities will be able to request more time to enter the country's research excellence framework (REF) under new measures to help institutions cope with the impact of the latest surge in Covid-19 cases.

New guidance from Research England, which oversees the assessment of research quality carried out every six years, will allow institutions to make an emergency request for extra time when "unexpected circumstances have affected the ability of an individual institution to meet the deadline as planned".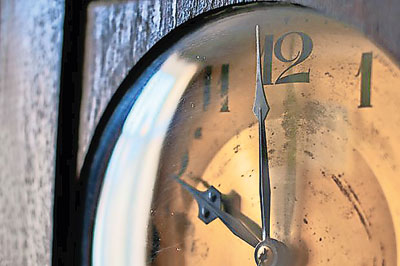 In March 2020, when the pandemic hit, the exercise was paused for four months, pushing the submission deadline back to 31 March 2021.
However, in a letter to vice-chancellors published on 21 January, Kim Hackett, the REF's director, explains that funding bodies have "not received evidence widely supporting any further general delay to the process".
Some universities have raised concerns about disruptions caused by the absence of key clinical and administrative staff from campuses following the return of national lockdown measures this month, which has also seen "clinical academic staff…being called to front-line services", says Dr Hackett.
While ruling out a blanket extension to the REF deadline, she says: "Any [individual] requests received will be considered on a case-by-case basis, with the aim of supporting participation in the exercise wherever possible, while giving due regard to the effect of any delay on the panels' assessment."
Several other measures to help institutions meet the March deadline are also unveiled in the letter.
Among them are the lifting of the requirement for the evidence corroborating impact case studies to be submitted directly to the REF team. Evidence will still need to be held by universities in the event of audit, but this material will no longer need to be immediately ready for submission. Universities will still have the option to submit it, where it is already prepared.
Universities will also be able to request another six weeks to submit their narrative templates for impact and the environment, which account for 25 per cent and 15 per cent respectively in the weighting when peer assessments are made by REF panels.
Further measures include more flexibility to alter submitted data where errors are identified for a fixed period after the deadline – with institutions being given a six-week window to fix certain mistakes – and adjustments to the audit process.
Dr Hackett has not ruled out further changes, stating that she is "aware that the extended periods of Covid restrictions and high infection rates may introduce further challenges for the assessment year".
"We continue to closely monitor where additional mitigating support to the panels may be needed, and are working with the expert panels on this contingency planning," she says.
Jack. G – T.H.E