Stand out with a Diploma from MSI, your gateway to Global Education
View(s):

The Management & Science Institute (MSI) offers students a multitude of diploma programmes in a wide variety of specialization and provides students an opportunity of continuing their bachelor's degrees and postgraduate programmes at Colombo, MSU Malaysia or at any of their partner universities in the United Kingdom, Australia, Germany, and Japan.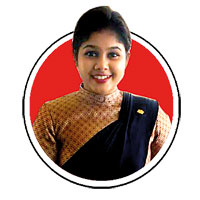 MSI is a registered institute under the Tertiary & Vocational Education Commission (TVEC) in Sri Lanka.
The Management and Science Institute is fully administrated and affiliated with Management and Science University (MSU) Malaysia, which currently ranks in the Top 100 among the world's top young universities, Top 200 among Asia's best universities, Top 301+ for Graduate Employability Ranking and Top 401+ for University Impact. Ranked by both Quacquarelli Symonds (QS) and Times Higher Education (THE), MSU's world rankings place it in the Top 47% of the world's best universities in QS World University Ranking 2021 and Top 200 for impact on quality education, gender equality, and decent work and economic growth in THE University Impact Rankings 2020).
MSU is recognised by the University Grant Commission (UGC) Sri Lanka, the Malaysian Qualifications Agency (MQA), the United Kingdom's Accreditation Services for International Schools, Colleges & Universities (ASIC), the Japan's Alliance on Business Education and Scholarship for Tomorrow (ABEST21) and the Accreditation Council for Entrepreneurial & Engaged Universities (ACEEU) as well as member of the Association of Commonwealth Universities (ACU)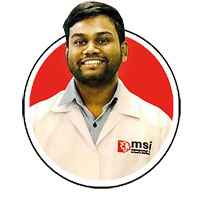 Achini Perera
Bachelor in Hospitality & Tourism Management (Hons) Student
After finishing my certificate level at hotel school, I decided to continue my higher studies elsewhere. That's how I came across MSI and choose MSI to do hospitality and tourism management.
After looking at the courses they offer I knew MSI was the right place to me as the course offered, I understood MSI is the right place to start my higher education.
Amitha Vihanga
  Bachelor in Biomedical Science (Hons) Student
IReally appreciating the effort taken by MSI and MSU to conduct The final year project through blended by considering the prevailing situation of our country. My heartfelt gratitude and thank you to our programme coordinators and our supervisors.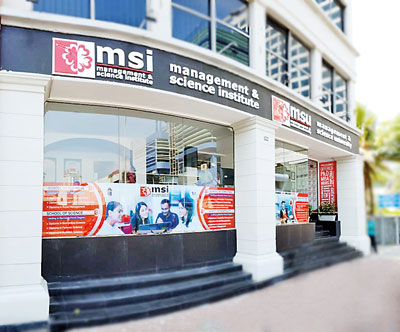 With 98.7% of its graduates successfully securing employment within six months of their graduation, MSU is ranked by the Ministry of Higher Education (MoHE) as Malaysia's #1 for graduate employability. Also rated by MoHE as SETARA Tier-5 Excellent Status University and ranked as The Most Entrepreneurial Private University in Malaysia.
MSU is also the first university to be recognised by the UK's Accreditation Service for International Schools, Colleges and Universities (ASIC) as a Global TVET Model University with Outstanding Leadership in International TVET Education.
MSU had received the ASIC double awards of Excellence in Quality International Education and Outstanding Contribution to International Education.
MSU aspires to a holistic academic standard relevant to industry needs, meeting global expectations, and maintaining the highest ethical standards. Studying at MSU will prepare you holistically in your professional competency as well as the soft skills required to be a well-rounded, balanced graduate.
Blending technical vocational education and training (TVET) with traditional academic curricula, MSU enhances competencies with industry internship, community and creative entrepreneurship, as well as global exposure; empowering MSU graduates with the well-roundedness desired and sought after by employers.
Students keen on hospitality, business or health sciences career may consider enrolling in the following programmes.
The Diploma in Hospitality & Tourism Management is one of the popular programmes at MSI. This programme will serve as valuable step forward for those who plans to develop a career in the tourism industry.
Conducted in over a two-year, it combines the multi disciplines of Hospitality, Tourism and Management.  The course covers areas subject such as the background and overview of the industry, front office management, housekeeping, food services, restaurant operations, tourism planning and marketing.
The Diploma in Biomedical Science is another popular programme at MSI, its offering students an opportunity to kick start working towards a career in the medical or any of the health science fields. The programme will provide students with the knowledge and skills that will enable them to contribute to future progress in the bio medical field.
Graduates will be able to pursue their education in medicine, health sciences, and dentistry in various universities worldwide.
The Diploma in Business Management is structured to reflect the changing business world and crafted in conjunction with industry leaders to provide a firm foundation in business knowledge and practice. The programme is designed to develop students to master, handle and meet the demands of the future business industry, equipping them to function more effectively as leaders in a business-driven economy.
It provides students with concepts, frameworks, analytical, problem solving and research skills to enable them to operate confidently and effectively in a global environment characterized by constant change and requiring flexible and innovative responses at a professional level.
The Diploma in Event Management offered by MSI is yet another popular programme at MSI. It is designed for individuals who wish to follow a career in organising events in either private or government institutions. The programme is a useful step for those who is looking into careers with hotels, event organisers, and travel operator.
Conducted in over a two-year, it offers students the unique opportunity to explore the multi disciplines of events and management.
Graduates of the programme will be able to competently handle the common event practices and also act as supervisors and managers who provide advice on routine decision-making processes of the job scope.
For further information on programmes offered by MSI or transfer options, kindly visit the Management & Science Institute (MSI) at No. 300 Galle Road, Colombo 03 or call us on Tel: 011 257 6900 / 011 257 6700 Hot line 077 0777 880 or email enquiry@msi.edu.lk   or visit www.msi.edu.lk