Discover more about the only New Zealand Foundation Programme in Sri Lanka that provides students after O/L
View(s):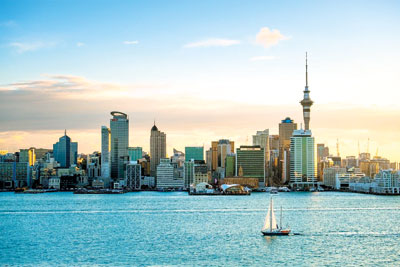 Guaranteed Entry into University of Auckland
In an era where Sri Lankan students blindly follow the masses and fall in to the trap of pursuing foundation programmes which are not valued and recognised by leading universities in the world, Asian Institute of Business & Science (AIBS) in partnership with UP Education has been bold enough to explore an uncharted territory by introducing a NEW ZEALAND FOUNDATION PROGRAMME for the first time in Sri Lanka which no other private tertiary education provider has dared to explore before.
How is the Certificate in Foundation Studies delivered to Sri Lankan students?
University of Auckland has accredited UP Education, a leading dual-sector education group delivering both vocational and higher education across Australasia to deliver the Certificate of Foundation Studies. UP Education has partnered with AIBS to jointly deliver the programme for Sri Lankan students.
UP International College recruits top specialists in each field of study for best possible results. Programmes are tailored to individual student needs and abilities, and classes are delivered by dedicated professional educators.
What are the advantages of the Certificate in Foundation
Studies delivered jointly by UP Education & AIBS in Sri Lanka?
The Certificate of Foundation Studies has a set of unique advantages that makes it stand out from the rest of the Foundation programmes offered in Sri Lanka.
The main advantage of this programme is the opportunity Sri Lankan students after O/L are provided with to complete the first 5 months of the Programme at Asian Institute of Business & Science (AIBS), a young and an upcoming transnational education provider in Sri Lanka.
The programme is offered at a very nominal cost of Rs. 280,000 (which is approximately 70% less compared to pursuing the first 5 months of the programme in New Zealand).
Other advantages include a smoother transition to University of Auckland to pursue further studies, personalised attention given to each student, end to end application & visa guidance provided at the point of transfer to New Zealand.
Does the Certificate in Foundation Studies guarantee direct entry into the
University of Auckland?
The University of Auckland Certificate in Foundation Studies delivered jointly by UP Education and AIBS guarantees transition of Sri Lankan students into an undergraduate degree programme of choice at University of Auckland on completion of the programme.
Why Sri Lankan students
choose New Zealand as their
preferred study destination?
New Zealand is considered as one of the safest destinations that offers globally recognised qualifications to international students in the world.
Further, New Zealand has been one of the countries that has managed to keep the spread of the COVID-19 pandemic as well as the deaths to a minimum at the very inception.
As a result,  New Zealand's Prime Minister Jacinda Ardern has announced the country no longer has any coronavirus cases adding further confidence to international students.
What are the benefits of studying and living in Auckland?
Auckland is New Zealand's largest city with a population of 1.6 million people, and is the centre of the country's retail and commercial activities.
London-based Quacquarelli Symonds (QS) ranked Auckland 27th in the world in its 2019 Best Student Cities survey.
Auckland is rated the third most liveable city in the world in the 2019 Mercer Quality of Living Survey. It has been consistently ranked as one of the best places to live, for cleanliness, infrastructure, people and climate, and the huge variety of activities.
Join the Virtual Meet-Up with University of Auckland on Thursday, 04th February at 10.00am to discover more about this unique New Zealand Foundation programme delivered at AIBS in Partnership with UP Education
Call 0776 984 984 to register for the Virtual Meet-Up