O/L Exams Postponed! Take the GED that's Equivalent to GCSE O/Levels to Continue Your Education
View(s):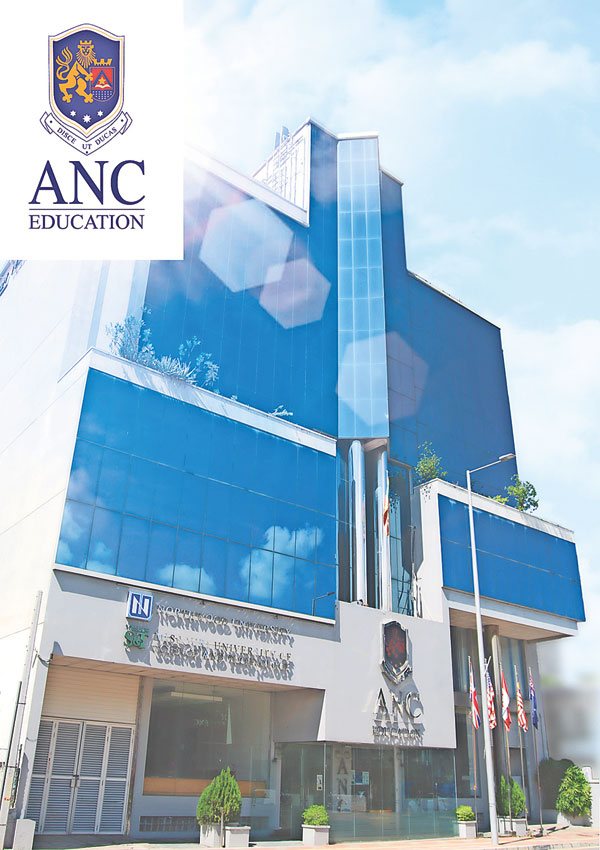 Enroll for January 2021 Prep Classes at ANC
GED is Accepted Worldwide in Australian, New Zealand, US & Canadian Universities
GED or General Education Diploma is an internationally recognized qualification that is equivalent to a High School Diploma or GCSE O/Levels. GED programs offer 75 years of trust and recognition and is the only higher secondary certificate available in over 85 countries such as Australia, New Zealand, U.S, Canada, UAE & more. GED is the No.1 most recognized higher secondary certificate worldwide.
ANC Education offers an alternative path for students to continue their higher education by taking the GED examination that is equivalent to the O/Level examination. This alternative qualification certifies that a student has met high-school level or equivalent academic skills for entry to universities through-out the world. 
The GED test covers 4 subjects: Math, Science, Social Studies, and English. Students can take all 4 together or one at a time at an official GED test center arranged by ANC. All prep classes are done by in-house faculty teaching in the U.S and Australian University program.
ANC Education will be starting the GED preparatory courses in January 2021 and students can start registering for the GED courses now at ANC. The GED courses last 6 to 8 weeks after which students can sit for the GED examination online.  GED results are given on the same day and transcripts are available within days of passing, which means the GED allows you to go to a university sooner.
Students that pass the GED are eligible to enroll for the U.S & Canada University Transfer Program, Australian Foundation Program, U.S Business Degree Completion program of Northwood University and U.S Psychology Degree Completion Program of Northern Arizona University.
GED is not offered as an alternative to O/L's but to compliment it with similar subjects as well as to avoid and ease the stress the youth is facing due to global education delays. Your son or daughter need not worry but take this additional recognized qualification whilst waiting for results and exams.
Many students completed their GED certification through ANC and have started their university courses during the pandemic. It was the best decision to save time and money and adjust to the new normal.
n   Over 20,000,000 GED graduates globally
n   97% of universities in U.S and Canada accept the GED; Arizona State University, Harvard University, Brock University etc
n   Australian universities including G8's accept GED; University of Melbourne, Griffith University  etc
n   New Zealand universities that accepts GED are University of Canterbury University of Auckland etc
Nasrullah Firoze
Daybridge International School
U.S Business Degree Completion from Northwood University
"I chose the alternative path to do my GED through ANC as that was the best option for me to start my higher studies without delay. ANC also offered the option to start my degree with no foundation which saved time and money".
"The GED classes at ANC were excellent in preparing me for the GED exams, it took less than 2 months to complete. I passed the GED examination and was able to enroll for the U.S Business degree from Northwood University. I have already completed ONE year of my university degree thanks to the alternative option of GED offered at ANC".
Ashfan Ali
British School
U.S Transfer Program
"GED allowed me to move forward with my higher education without delays and enroll at ANC for the U.S Transfer Program. GED is a worldwide recognized qualification and it's good to be qualified with this General Education Diploma"
"The best part is that I don't have to wait for the results. GED is very flexible, I completed my GED classes at ANC and sat for the examination online and received my GED results in 2 hours which made it possible to enroll for the fall 2020 semester. I look forward to transfer to U.S in 2022 and pursue my Entrepreneurial dream".
Veneissa Chandiram
High School in U.S.
U.S Transfer Program
"ANC offered the path to complete my GED examination while doing my degree program. Although I passed my O/Levels I wasn't 100% happy with my O/L results. ANC offered the route to take my education to the next level without having to wait for the O/L exams that have been postponed".
"I am majoring in International Business and plan to transfer to the U.S in year 2022. I have already completed ONE year of my degree thanks to the GED pathway and I look forward to accomplishing my goals of being a CEO with my U.S qualification".