NPD as a business strategy
View(s):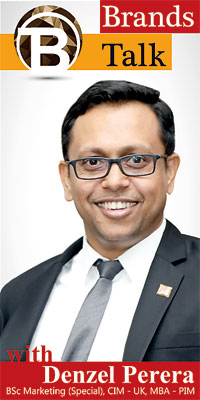 Elon Musk Advises CEOs to Stop Wasting Time on PowerPoint, Meetings
Tesla chief suggests business leaders to focus more on improving products and services, less on spreadsheets (Try fast – fail fast)
Continuing the article series written on branding and marketing today I'm sharing my thoughts on business development and NPD as a strategy.
 A statement issued by Tesla-man (Elon Musk) captured my attention.  He is of the view that CEOs shouldn't be wasting time on PowerPoint and spreadsheets. As per Elon, companies can only grow if they keep improving products and services. Instead what most CEOs would do is to go through numbers of the results which are mostly the results of actions taken in the past.
Moreover he states that if CEOs start crunching numbers and going through Spreadsheets, there will be no one to drive the business. What Elon tries to say is covered in the Theory of Balance Score Card which was a groundbreaking theory for controlling organizations which was introduced by David Nortan and Robert Kaplan in their seminal article on Balance Score Card back in 1970s.
It will also be possible to look at the same by means of creating a culture which focuses on team work and a culture which permits the team to Try Fast – Fail Fast. As explained by Igor Ansoff; there are several ways to look at New Product Development (NPD) including diversification. One of the two approaches explained under product development is to be either reactive or proactive.
Either way; NPD has to continue in any organization which would include; existing products and new products both. Organizations in today's context would want to speed up their NPD process as the pandemic has brought many challenges to the process. Hence, instead of looking at age-old strategies, the time has come to look at new paradigms. Try Fast Fail Fast doesn't necessarily mean that the NPD process is only ending up with negative results. As a matter of fact, more than 90% of the new products would fail in the market. Therefore, leading organizations always want to find smarter ways of handling this situation.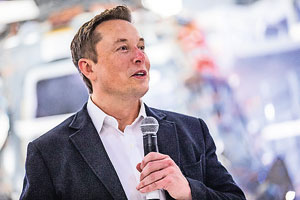 One such approach is to reduce the time to market. An average NPD projects takes easily close to one year for the final product to come to the market. Therefore, time-to-market has to be reduced by pushing internal teams with tight deadlines. Another approach is to have CFTs (Cross Functional Teams) which consist of team members representing diverse sectors. NPD-CFT should comprise of representatives from Sales, Brands, R&D, Production, Quality, Finance, Procurement and sometimes IT and HR too. The idea is to look at the problem from different angles and to come to a conclusion as a team. If NPD takes place in the services sector, there will be other divisions such as the call center, CRM, Claims, Front-office etc. to be involved in the process.
Another benefit of having a CFT is to be able to keep functional heads informed on what's going on with product development. Needless to say; project management approach, leadership, teamwork and communication would speed up the process.
What most organizations tend to forget is the importance of having an extended NPD team which covers the parties outside to the organization. This includes: the research arm, media arm, and suppliers. Suppliers of any organization would be the happiest to see your new products thriving in the market as their sales are correlated with your sales.
Not only that; it should also be noted that; your suppliers may be connected with their suppliers who may have the regional knowledge and access to ground breaking NPD ideas. Therefore, whilst making the internal supply chain management team a part of the NPD process, it's also important to let your suppliers be a part of the process. If the organization deals with international organizations, the benefits that they can bring to the table would be even more than that of a local organization. In today's context the suppliers go to the extent of conducting research on behalf of their clients.
They would also share the regional and global case studies that can speed up the process. Another important point is the ability of the organization to be able to get NPD concepts as final products from different regions and countries. This can cut-down the overall trial and error time spent in labs with R&D. Try fast – fail fast would work faster with a solid supplier base with global and international market access.
Does creativity play a role in
product development?
Creativity is the single most competitive advantage one can have over others. Creativity is like a spark plug which ignites the flames of innovation in an organization. But in order for the organization to facilitate this, having the right atmosphere is a pre-requisite. 3M is known for providing this for its employees. 3M created a culture which celebrates failures in any NPD attempts.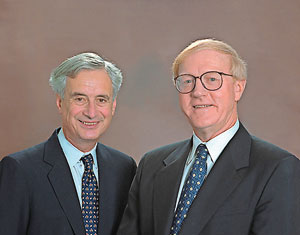 Post-it-note or sticky notes is one such product which couldn't meet its original purpose which later converted into a new product called Sticky Notes. If there are creative thinkers in your team, never try to stop them, instead, let them continue with their thinking. This is where Edward De Bono's Six Thinking Hats can be instrumental.
NPD in local context
Sri Lanka needs to have a national product development pipeline. As we are trying to curtail on imports to minimize the trade balance, there is no doubt that we need to protect consumer liberalism which enables any nation to move forward as consumers won't run out of options at the point of purchase. Therefore, liberalizing consumers with many choices would need a national level strategy and a policy. Towards this end, institutions such as National Design Center, National Science Foundation and Sri Lanka Standards Institute should work in harmony to develop; designs for the future, develop local standards for consumer durables, which are currently being imported from China and other countries. Towards this end it's pivotal to publish  a coffee-table book with up-coming designs and fashion for local manufacturers, architects, hoteliers, entrepreneurs etc. to use as a guideline in their respective fields. However the above has to be a coordinated effort than a mere short-term project with mini objectives. Needless to mention these should be backed with research findings and also for certain products there has to be an involvement of engineering wisdom too. Branding and marketing need to be done focusing online channels as it allows consumers to have access to products and markets.
NPD as a strategic gap filler
NPD is also a strategic gap filler which allows organizations to bridge revenue gaps if executed well. Operational efficiency gaps will be filled to increase revenues in a market thereby increasing penetration in the market or may be by running impactful campaigns. It will also be possible to grow when there is a natural growth in the category or the sector. For example if the category or the market is growing at the rate of 10% p.a.on average, the organization or the brand too should be able to get a similar growth without an issue. However, when there is no such growth, either there should be a way to eat into the pie of the competitor whereby making it a Red Ocean if not the only way in getting a spike in the revenues is to develop new products to fill the strategic gap. Therefore, developing new products is the key to success as far as an organization or the national economy is concerned.
Conclusion
Driving business strategy for growth is not always possible if the brand or the company in concern is the market leader with anything more than 50% market share. Hence, it's advisable to plan for a revenue target which creates a vacuum in the product portfolio or in other words, identifying gaps that need to be filled with new products. Success of the strategy however depends on the speed at which the organization can perform or execute their NPD process.