IVY Girls Lead – Sri lanka Edition is a Jump-starter for future female leaders
View(s):

Academics Group, Sri Lanka's first cross-sector education think tank, has collaborated with IvyPlus Network, a global professional network of alumni from Ivy League and other leading universities worldwide – to launch IVY Girls Lead (IGL) in Sri Lanka. The programme is designed for those aged 17 to 23.

IVY Girls Lead (IGL) Sri Lanka Edition is a 10-day online certificate programme designed to inspire young girls to become leaders of positive impact. The programme runs from 8th to 18th December 2020 from 6pm to 7.30 pm virtually. IGL gives young leaders insight into themselves, their interpersonal relationships and their skill dynamics so they can become accomplished in any field they choose. This researched-based programme is optimized to create a safe space that trains participants in critical thinking, communication, self-awareness, confidence and relationship building. We hope to create a tribe of strong, independent females who are equipped and empowered to take on a competitive world. The online programme comprises of group discussions, self-analysis and activities. There are 10 days of live workshops, with 3 months of mentorship support thereafter. ​ https://www.ivyplusnetwork.com/girlslead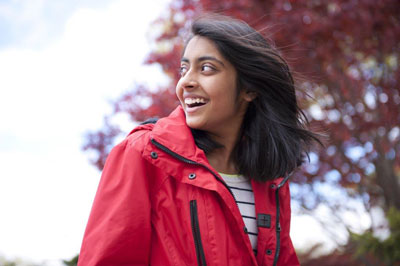 The programme will feature some of Sri Lanka's most successful women leaders and innovators who have excelled in their fields. In addition, the programme will also provide a platform for aspiring young females to interact with internationally acclaimed women leaders.
IvyPlus Network is a well-renowned global professional network of alumni from top global universities, founded by Swati Sahni, a successful entrepreneur, an academic and an alumnus of Harvard. Swati has worked in the education policy space for over a decade with organisations including UNICEF, World Bank and Ministry of Human Resource Development has a Masters in International Education Policy from Harvard Graduate School of Education, where she was a Fulbright-Nehru Scholar.
Academics Group is Sri Lanka's first cross-sector education think-tank with a vision to help create a more open and connected education system. Based in Colombo and focused on education reform, technology & innovation. The Academics Group was founded by a group of top professionals from cross sectoral backgrounds.
"After India and the Middle East, excited to take our programmes Ivy Young Entrepreneur & Ivy Girls Lead to Sri Lanka next! We are partnering with the Academics Group to bring the programmes to aspiring future leaders across Sri Lanka," stated Swati on launching the programme.
"We are excited about this partnership and the impact #IvyGirlsLead programme will have on our super talented and ambitious girls. Academics Group is focused on education reform through innovation and technology with the vision to help create a more open and connected education system and we are pleased with the response for our collective efforts." said Academics Group Co-Founder and CEO, Kandeban Balendran. Kandeban is a Harvard fellow and recently featured by the prestigious Harvard Business School-titled "Dreamer" among 10 global change-makers from the global alumni network of Harvard.
Some of our distinguished faculty members and mentors are:
n  Katuri Chellaraja Wilson (Sri Lanka), Group CEO, Hemas Holdings PLC. First female Group CEO of a public quoted conglomerate in Sri Lanka; an Alumnus of Harvard Business School and recognised as being one of the twelve Top Women Change-Makers in the country by the Parliament of Sri Lanka and USAID.
n  Dr Sandy Chong (Australia), International multi-award winner in consultancy, education and philanthropy. A Harvard alumnus, Founder of Verity Consulting and National Board Member of United Nationals Association of Australia and State Director of Harvard Women Australia. Winner if Asia's Top Sustainability Women of the Year!
n  Christy Rutherford (USA), Founder, Vision Finder International. A globally recognised leader, keynote speaker, leadership coach and author, publishing five #1 best-selling books on Amazon. A Harvard Business School Alumna, she's also a certified Executive Leadership Coach from Georgetown University.
n  Inakshi Sobti (India), CEO of Asia Society India Centre, An Alumna of London School of Economics and the former Head South Asia, Community Initiatives of Harvard Business School India Research Center. An experienced professional with a demonstrated history of working in the higher education industry.
n  Sonia Dandona Hirdaramani (New York/ Sri Lanka), Member of the Young Advisory Council for the College, Class Agent International Vice-Chair, Regional ARC Chair and Class Correspondent of Columbia University and a Board Member of United States-Sri Lanka Fulbright Commission.
n  Swati Sahni (India), CEO & Founder of IvyPlus Network. An alumnus of Harvard, educator and a successful entrepreneur, worked in the education policy space for over a decade with organisations including UNICEF, World Bank and Ministry of Human Resource Development in India.
n  Ruchi Sharma (India/ Sri Lanka), Founder & CCO of HumanSense, Personal Growth Officer of Women Empowered Global. An international multi-award winning creative leader, speaker and a mentor. She is also a member of the New York Festival Advisory Board Jury of Adfest and Gerety Awards.
"IVY Girls Lead" will help
students learn:
n  Self-Knowledge – Identify your values and how to leverage your strengths.
n  Positive Affirmation – Increasing confidence in your ideas and taking risks.
n  Being Authentic – Embrace and accept your unique self.
n  Creating Connections – Build relationships with peers and mentors.
n  Being a Leader – Learn what it means to be a leader and inspire others.
n  Breaking Gender Stereotypes – Break stereotypes on the kind of careers women can pursue.
n  Managing the Digital World – Learn how to manage yourselves digitally by drawing boundaries to stay emotionally healthy.
IVY Girls Lead – 8th to 18th Dec 2020 from 6 pm to 7.30 pm – online learning.
For further information and course details, students and/or parents could speak to Academics representative on +94 768 909 983 or email: hello@academics.lk. Alternatively could access the registration links provided in the article for the programme. Participation is limited: Registration closes  on 30th Nov 2020.