Billie Jean King Cup initiated
View(s):

US Open was the biggest tennis event that was played under the threat of the virus. A Grand Slam event. It had restricted draws and events. Even with best of precautions, one player was detected positive. All the same, it is an admirable and a persevering feat in the face of a threat by the organisers.

Osaka and Theim

The US Open 2020 women's title went to Naomi Osaka. Her second US Open title. The two finalists Osaka and Azarenka came out with the best performances from the field of 128 players. Tactically outlasting the opponent with a safe game than high end all court play that paid the dividend in New York.

In the men's side the semi-finals and the finals produced dazzling hard court tennis. Eventually Austrian Dominic Theim, who has been knocking on the door wrapped up his first Grand Slam title beating Alex Zverev of Germany. The final was a five-set thriller. The match was decided in the final few rallies. They both play a similar game. The match was vibrant enough to keep the audience next to the TV set. It was a fitting end to the tiring feat of the organisers of US Open 2020.

European Tennis 2020

European season of 2020 was wiped out this year. Wimbledon 2020 was cancelled. The postponed French Open is on now. This is their last possibility to play on clay courts. Europe's clay courts close from mid-October to early May. Clay courts become unplayable with frost and autumn rains. There are issues in entry. Players will be subjected to Covid test. Some 15 names went missing after appearing in the players list.

The Italian Open was squeezed in before the French Open to give clay court practice to players. It was a limited entry event. The US Open did not get full attendance of European players. Travel risks and quarantine kept them at home. It could be the same for American players to travel to Europe.

Playing form

It does not take an expert to notice the lack of finesse in players. With lockdown players train in safer situations. This permits only training and not good match play practice.

In the Italian Open, Djokovic having played three events in USA showed the best match play ability and won the title against the South American clay court specialist, Argentinian Diego Schwartman. Nadal went down to Schwartman and showed a very sluggish form. This was Nadal's first event. Schwartzman played USA events and exhibited a perfect tactical game against Nadal. In the finals he was too tired to handle Djokovic's pace. Often he was two strides short to reach Djokovic's final shots of the rallies.

In the women of Italian Open, Simona Halep, world's number two, straight from home played well throughout to win the title. She looked very solid. In the final her opponent Pliskova retired with injury. Physical readiness is another issue for players. Garbine Mugurusa of Spain beat Victoria Azarenka of Belarus. The match drained Mugurusa and did not recover enough to win the semi-finals. Clay courts are slow and the rallies are long and tiring.

Fed Cup renamed Billie Jean King Cup

In the world's men's team championships, nations play for the Davis Cup. It is an International Tennis Federation (ITF) event. The cup was donated by Dwight Davis in memory of his mother in 1900. Dwight Davis created the trans-Atlantic Tennis interaction. Connecting American sports to well-established European. Later Dwight Davis became a successful American diplomat.

Fed Cup came to being in 1963 when ITF initiated a global team event for women. In many nations like ours to be a member of a national team is the primary pursuit of Tennis players. Our playing standard does not permit participation in ATP and WTA professional events.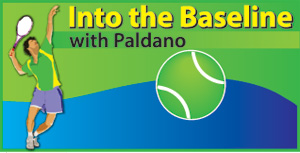 Billie Jean (Moffitt) King is an American. At the time she surfaced in the early 1960s, Australia was the leading tennis nation of the world. Australian players were, Margret Smith, Leslie Turner and their men too were the best in the world.
It was Billie Jean King who broke the Australian women domination of Tennis and took the reins to USA. King beat Margret Smith in the Wimbledon finals of 1963 with a serve and volley game that left Smith in tears at the court side.
Billie Jean King dominated as a player and then went to pioneering ventures in Tennis administration. She found and fostered Women's Tennis Association (WTA). Rallied for women's equal pay and started the women professional circuit. Relentlessly she has served women's tennis for over 50 plus years. USA honoured her. The New York stadium where US Open is played is called Billie Jean King stadium. King focused and achieved equal pay for women. She is placed in the American hall of fame.
King's contribution made USA the home of women's game for decades. Girls in their thousands from all over the world went to USA to become a professional tennis player. This gave USA another sport-economic platform.
With these credentials like that of Dwight Davis ITF has found the right name for Fed Cup — Billie Jean King Cup.
With no end in sight, tennis too like other sports will conduct events for the TV audience. Everything else is a risk. Events, will have to be happy with unpalatable spectatorship. Players in their travel, stay and performance will take unknown risks. Many players are keeping away and all the events will not be staged.
—George Paldano, Accredited Coach of German Tennis Federation; National coach Brunei, Sri Lanka & Davis-Cup, Federation-Cup coach. —————– geodano2015@gmail.com