IIHS announces 2021 intake for three key courses
View(s):

Sri Lanka is slowly but steadily returning to normalcy after successfully stemming the spread of the deadly COVID-19 virus. The country's political leadership, healthcare professionals, tri-forces and the police have carried out a tremendous job to keep Sri Lanka and her people safe from the pandemic. Almost all the countries in the world have waged a defensive war against COVID-19 and healthcare workers continue to remain on the front line.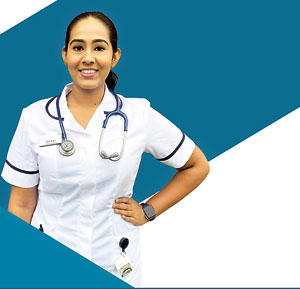 In this backdrop, organizations around the world such as the International Institute of Health and Science (IIHS) – Sri Lanka's premier, privately run healthcare education institute – have an important role to play, producing highly qualified healthcare professionals who can respond to similar high-pressure crisis situations.
Hence, with added vigor, IIHS is now inviting applications from prospective students for three significant courses; Bachelors of Nursing, Bachelors of Physiotherapy and Bachelors of Biomedical Sciences. All three courses are 3+1 pathway programmes and discounts will be offered for early-bird registration.
As Sri Lanka's premier International University Learning Center (IULC), IIHS for over 18 years has
offered programmes ranging from certificates to PhDs. The programmes are offered in partnership with leading global universities securing pathways and opportunities for students to realise their dreams at an affordable price.
"With over 20 international partnerships from United Kingdom, Australia, Finland, United States of America and Malaysia we produce the high quality students who are equipped to join the international workforce", said Dr. Kithsiri Edirisinghe, Founder CEO of IIHS. "We began a concept titled 'Be Me in Global Health Care Profession' where our students will receive a chance to be directly in touch with alumni to obtain more accurate and first hand information on our systems and qualifications."
Following are IIHS alumnus, who had followed these three specific programmes and reached their academic and professional goals.
Rashmalee Peiris, an alumnus of Lyceum International School, Wattala, felt her options were limited as an international school student, who had completed London A/L's. "After my 3 years at IIHS I completed 1 year at Deakin University Australia and my Bachelors has secured my registration as a nurse which has unlocked many doors." She is now a Registered Nurse, Lyndoch Nursing Home Warnabool Victoria.
Ayodhya Karunaratne, an alumnus of Holy Family Convent, Bambalapitiya, completed her 3-year Advanced Diploma in Physiotherapy at IIHS, and continued her academic journey at Coventry University where she completed a Masters in Physiotherapy.  She is currently a Registered Physiotherapist in Birmingham City Council, United Kingdom.
Josephian Kanchana Fernando, graduated from Metropolia University of Applied Sciences is currently employed in the city of Helsinki, Finland as a registered Physiotherapist. He is one of IIHS's many exceptional students.
Krishmitha Maniwannan, an alumnus of Lyceum International School, Wattala, is a 21-year-old Bio -Medical science student. Krishmitha aspires to complete the Bachelors in Medical Sciences degree from Murdoch University, Western Australia which will also serve as her foundation for studying medicine. During her time at IIHS she completed multiple research projects and presented her findings at national and international forums.
IIHS continues to be dedicated to training young professionals in the areas of healthcare and education. The Institute's primary focus is to provide the highest standards of education that will qualify students to pursue satisfying careers and lucrative employment opportunities.
IIHS is a front-runner in adopting new trends in education providing a multitude of choices and opportunities to its student community aligning with the current Sri Lankan government policies of making Sri Lanka a regional hub for education.
Intakes are now open for Bachelors of Nursing, Bachelors of Physiotherapy and Bachelors of Bio Medical Sciences.