Bristol Institute celebrates partner university UWE climbing to 21st place in the Guardian League Table
View(s):

Throughout its two years of educating Sri Lanka's professional community and aspiring high achievers, Bristol Institute of Business Management has maintained the standards, discipline and commitment to quality of its partner university, the University of the West of England, Bristol (UWE Bristol).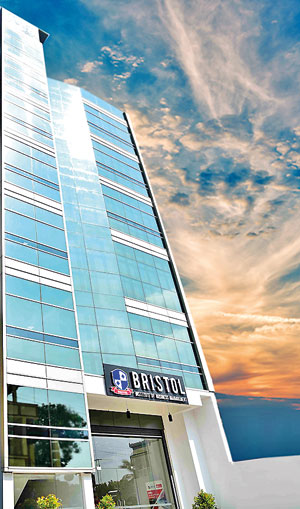 Highly acclaimed in the UK and around the world, UWE Bristol was recently ranked 21 in the UK in the latest annual Guardian university league table – a climb up from its 28th position previously. Rising seven places in The Guardian's higher education guide for 2021, the university is now the highest ranked of all the Post-1992 universities in the UK – a commendable achievement which testifies its strict adherence to quality and the continuous development of its curriculum, programmes and qualifications.
"Partnering with UWE Bristol has always been a badge of honour for Bristol Institute of Business Management and a privilege for our students because when they register with us for a programme, they also register with UWE Bristol as internal students," says Chief Operating Officer M.J.M. Dilshad.
He notes: "The university being ranked 21st in the Guardian League Table means a lot to us, because it reinforces our commitment to quality and relevance in the education sphere. Being affiliated with a university of such stature and recognition fortifies our own commitment to stringent quality standards when it comes to the qualifications we offer."
With the objective of making quality education affordable to prospective
students, Bristol Institute of Business Management offers a range of programmes covering undergraduate, postgraduate and foundation studies. Its most notable MBA programme is now in its 7th intake with an accumulated population of 250 MBA students since its first intake in January 2019.
Dedicated to providing world class tertiary education to Sri Lankan students, Bristol Institute of Business Management upholds the standards of UWE Bristol and prioritises students' holistic development in their studies, extracurricular activities and personal skills.
With a distinguished faculty of lecturers consisting PhD Holders, researchers, highly experienced professionals and industry experts, the institute offers an unparalleled learning experience that reflects the standards of UWE Bristol.