A group of students at the University of Colombo make healthier burgers
View(s):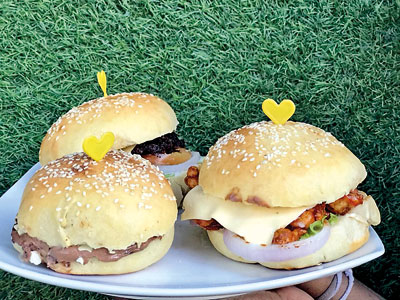 Today, the number of people suffering from no communicable diseases is on the rise.
Further, Doctors believe that the main reason for this is the unhealthy fast food diet today.
However, at a time when it is difficult to find healthy fast food, a group of third year students of the Faculty of Management at the University of Colombo have been able to find a solution.
Reported that,This is the team project of that group this time.
They have come up with a healthier Tburgerb that combines polos and mushrooms.
Also, this burger bun is made from Kurakkan flour.