Royal Edu Consultants open New Doors in Canada for students
View(s):

Navitas being one  of the   most  influential  leaders  in  global higher education, they are an organization that reinvented the industry through their  own innovative university partnership model,  they  have  been aiding students in achieving their education goals since their inception in the  year 1976.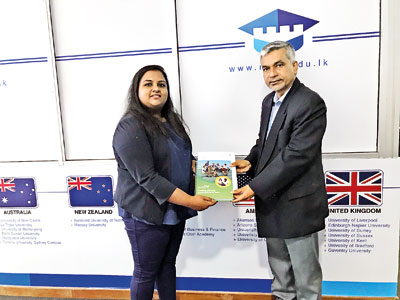 They represent a multitude of universities and colleges including some of the most coveted and sort after institutions around the world ( over  120 colleges and campuses)  providing students the opportunity to study  in Asia , Europe , Australia , New Zealand ,  and Canada  . Their core purpose is transforming lives through education. We are passionate about learner outcomes, creating employment opportunities through lifelong learning and being a global leader in delivering better learning solutions. Navitas is thus known to be one of the major founding global education providers that helps learners educate themselves.
Royal Edu Consultants, they aim to provide students with the vast opportunities of studying and educating themselves in well reputed universities. They cater to both the national and international school students who do not have the opportunity to enter or have decided against entering local state universities.
They also look to aid students who either has just finished their Ordinary Level Examinations or their Advanced Level Examinations as they are greatly able to provide a variety of options to these students. For O/Level students they provide the option of transferring they are able to go to well reputed colleges and transfer to the university after finishing the foundation course. To those students who are unable to enter into national universities they have a plethora of universities abroad where these students can branch out and explore myriad avenues of learning.
Royal Edu Consultants have finally signed over a contract with the leading Education provider Navitas to be able to increase their number of opportunities that they can provide students with. Royal Edu Consultants  now represent two of the most reputed institutions in Canada  ;  the International College Of Manitoba ( ICM )  alongside their University , the University of Manitoba  and  they also represent Fraser International College ( FIC )  as well as their university , the Simon Fraser University.
This opens multiple doors  for students as they get a chance to experience life at the college as well in the University , each of these two colleges  allows students to transfer to the main  university after completing a year of studies  at the college ( University Transfer Program I & II )  thus they are able to directly transfer to university to continue studying the second year subjects ,  an added advantage is that both colleges are within the university premises , which allows students to experience the university culture by simply studying at the colleges.
Students with basic Advanced level results as well as basic IELTS results are also given an opportunity to study at these colleges, which is a great advantage as despite their basic results they are still given the option at educating themselves at such high ranked institutions. These two Universities also give students a chance to work real-time on the particular field they are studying , this is known are as the Co-op program , this is a component of their course that generally takes place during either during the third year or fourth year . This enables students to gain   work experience and is a paid industrial training program in their particular field of interest.
Considering the location of these universities , they are both in Canada , which is seen to be an extremely safe country with a lot of employment opportunities , PR options , work permits , students can therefore  live  an affordable and quality lifestyle . And when looking at the specific cities the two universities are located   Simon Fraser University which is in Vancouver, one of the most thriving  and livable cities in the world, the culture and the experiences made are simply unforgettable and as for Winnipeg, which is where the University Of Manitoba is located, it is a multicultural city which has a vast historic background and has a variety of popular industries such as agriculture, agribusiness, logistics, information and communications technologies .
To contact Royal Edu Consultants  you can find us on Facebook or on Instagram or on our website (http://www.royaledu.lk/ ) or call us
on 0773540544 for a free
consultation.