Deliveries fulfil craving for restaurant delights
By Nadia Fazlulhaq
View(s):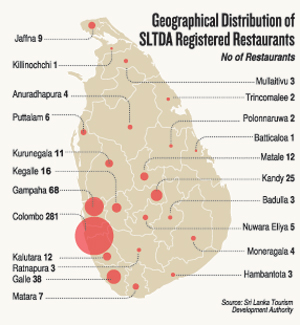 In the absence of all forms of dining out, food delivery services are increasingly becoming popular in Colombo among some in our new normal lifestyles.
Ravioli, filetto di salmone, mixed grill platters, Caesar salads, tres-leches, hot butter cuttle fish, laksa, sushi rolls are some of the food once savoured in fine dining restaurants now available for delivery.
Green and yellow clad food delivery bike riders are seen rushing on roads in cities and suburbs, with PickMe Food and Uber Eats leading in the service. However, since the lockdown, restaurants, cafés and eateries that were exclusively entertaining dine-in customers are opting for delivery service using their own riders, or through service providers.
"Café Kumbuk was one of Colombo's well known meet and greet places. But now we have limited to delivery only. We are in the process of starting online ordering," said Shana Dandeniya, director at Café Kumbuk in Colombo said.
"Unfortunately we won't be able to bring the ambience and surrounding. But we don't want to be irresponsible and open prematurely. Meanwhile, food delivery will take place with health and safety given priority," she said.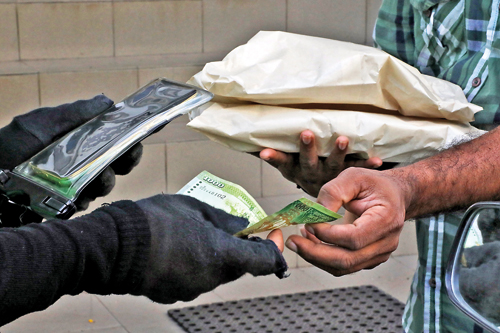 Louzanne Perera, head of marketing and communications at FoodStudio SL, said their restaurants are located in two luxury shopping complexes in Colombo.
"Unfortunately the malls and theatres are closed. We don't see customers coming to socialise especially for dine in. The pandemic lockdown was a big hit for many restaurants and food outlets. We began food delivery and it will continue, might as well be a part of our service for many more months," said Ms Perera.
"The fine dining experience is not going to be the same again, at least for the next few months. People are going to be very cautious about their safety and would prefer delivery and takeaways," said food blogger Shaheena Hameed.
"Food deliveries is good news as every once in a while we crave for restaurant food to keep us going amid this crisis and people are tired of cooking home food with the limited essentials these days," she said.
"Dining out is not safe and will not be safe for some time. We will miss the music, nice ambience, great food and some nightlife. But safety matters most. Buying food from restaurants and cafés through delivery services will also support our local businesses," said another food enthusiast Harindri Ariyawansa.
The total number of restaurants registered at Sri Lanka Tourist Development Authority (SLTDA) is 516 with a majority (281) in the Colombo district. However, cafés and eateries are well-patronised in urban areas and tourist hot spots.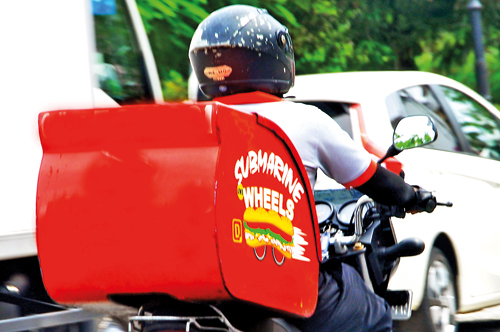 PickMe Food, requested customers to opt for card payments and let the delivery partner know that you prefer contact-less delivery in the delivery notes.
"Make sure you wash your hands before and after accepting an order for the safety of our delivery partners and yourself. Make sure the packaging from the restaurant is discarded properly and your own cutlery or dishes are used," PickMe Food advissed.