Balancing work and education through uncertainty
View(s):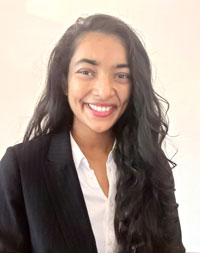 The mere idea of balancing a fulltime job and pursuing an educational qualification can seem to be a daunting thought at a glance. This is bound to seem challenging under circumstances of our daily lives let alone the stances our lives have been through as of now. As per UNESCO, a total of over 1.3 billion learners have been effected globally due to restricted access towards education.
As challenging of a task this may seem to successfully implement as things begin to settle down, the transition to normalcy can put a person into a variety of states. Being homebound for over a month can change a person's ability to go about their daily routine. In such circumstances, a person may seem alienated from having commitments such as juggling a full-time job and pursing their education.
Based on the aforementioned statistic, there is a likely chance that there will be a significant rise in drop-out rates globally. In the environment of uncertainty, it is important to carry on learning. Despite several challenges coming in the way, there can be a variety of benefits to gain if you plough through. Pursuing your educational qualifications will facilitate your growth, a qualification does not entirely consist of theories and models for you to study. Education has the capabilities to enhance your skills in ways which you may not even be aware of, this is important for career growth.
As restrictions are slowly lifted, the aspect of one's job role will have a considerable amount of tasks in order to adapt to the newly established state of affairs. When such tasks come into place, a person who consisted of a different curriculum for over a month would manage a workload differently. In situations as such, it's relatively easy for a person to induce stress into their system, making matters worse.
Majority of the educational institute's people are affiliated to have put fourth mitigation strategies to continue with their study programs by utilizing virtual platforms. This is considered to be a more convenient option for some whilst it is also considered ineffective in certain occasions, this is entirely dependent on an individual's perspective and studying habits.
There is a likely chance that educational programs would continue virtually for a stipulated time period due to the potential risks it may impose if otherwise. When the situations are such, there is a likely chance that people go about their studies differently. Balancing work and studies will seem a little challenging. There can be numerous reasons contributing towards are drop-out. In times like this, as difficult or challenging it may seem, it is important to give your education a fair chance.
The pandemic and all it brought onto us gave us more time within our day, giving more time to focus on our education whilst pursuing work. The additional time gave us a relative opportunity to increase the quality of what is being grasped from a program. However, the post-pandemic situation may change how we perceive education.
It is easy to come up with excuses to put off your education, this is the last thing you should do at crisis impacted corporate setting. The changing mode of operations is to be equipped with different skills, the more skills you accumulate at a time like this, the better you assimilate.
There are a few tips you can consider when you are planning to work on your educational assessments.
Interpretation: Along with restricted human interaction, the interpretation of what an educator explains to you will be understood differently. Accessibility to the internet will give us the opportunity to check multiple resources to understand the content better.
Getting a head start: Start your assignments/exam prep early. Starting your preparation's early will help you pace through. This will ease off the burden which hangs over deadlines.
Study creatively: Spare time can give you the opportunity to experiment different methods you could incorporate to learn the content. Eg; Record yourself explaining content, creating charts, via YouTube videos, sharing/following factual pages on social media and having discussions with your fellow colleagues.
Clear idle time: Staying homebound makes you realize the amount of free time you may have laying around. This is more often than not used up on your phone. Make it a habit to switch off notifications when you are trying to focus and study, this will help you focus much better.
Make a schedule for yourself: This is to help you manage your time in between work and studies. Having a timeframe to meet will help you become more effective and efficient.
Balancing your work and education can be a tedious task, however, finding a balance between the two is very beneficial for your personal and professional growth.
Keep learning through the uncertainty, what is learnt can never be taken from you.
ilmiweeraratne@gmail.com