Australian Transfer Program for Students after O/Ls & A/Ls
View(s):
As the COVID-19 pandemic spreads exponentially, schools & universities worldwide are switching to online classes. First time in Sri Lanka, ANC Future Center curated an online program for students with O/L results, pending O/L results & A/L results 'Online Australian Foundation & Diploma Program', that will guarantee an entry to leading universities in Australia. The program has a wide range of subjects to choose such as Business, Science, Arts, IT and Engineering.
ANC Future Center, known for its quality education, offers a wide array of options for students to choose and follow in order to pursue their dreams of higher education. Studying in Australia is a popular choice among students. We offer a fully recognized Australian transfer programs in Sri Lanka. The Australian Foundation program and the Australian Diploma Program are designed especially for the students to open pathways to Australia after O/Ls & A/Ls.
We as the top Australian education consultant in Sri Lanka has thus far successfully paved a pathway for students in Sri Lanka to graduate and study in Deakin University, Edith Cowan University (ECU), Charles Strut University (CSU), Flinders University, La Trobe College, Western Sydney University, University of Wollongong (UOW), University of Tasmania, Murdoch University are few to mention.
Both programs have been offered in island wide branches such as, ANC Future Center – Colombo, ANC Future Center – Kandy, ANC Future Center – Kurunegala, ANC Future Center – Negambo, ANC Future Center – Wattala, ANC Future Center – Kadawatha, ANC Future Center – Wennapuwa, ANC Future Center – Maharagama, ANC Future Center – Galle and ANC Future Center- Jaffna.
Providing students, the comfort of learning close to home. We pride ourselves with a well-experienced and a well-qualified faculty of academic staff that strive to give the best learning experience for students.
Now more than ever, you might be spending more time than usual studying at home, of which one of the hardest parts is maintaining your focus. Therefore, to help Sri Lankan students adjust smoothly to this new reality, the lectures will be conducted online by professionals, students are educated and given the best study materials whose education is halted due the COVID-19.
AUSTRALIAN FOUNDATION PROGRAM – MAY 2020 INTAKE
Don't put your Australian dream on hold, the online Australian Foundation is a unique program of study for the students who have completed their O/Ls either in the Local or London syllabus. The program is a stepping stone for the students who are keen in pursuing their higher education in the streams of Business, Science, Arts, IT and Engineering in Australia.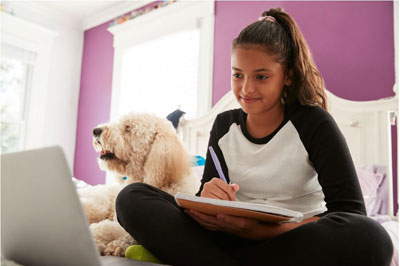 This 6-month program is equivalent to the A/L qualification and it aims to expose the students to a modern classroom setting which is a combination of the latest technology and effective methods of teaching which will help them prepare for a transnational experience in higher education.
The successful completion of the foundation program ensures a wide selection of courses in more than 20 partner universities in well-known states and cities in Australia. Students have an option to study in Melbourne or study in Adelaide and much more.
ONLINE REGISTRATION IS NOW OPEN
AUSTRALIAN DIPLOMA PROGRAM – MAY 2020 INTAKE
If you're a student who wished to enter an Australian University this year and couldn't due to COVID-19, the successful completion of Local or London A/Ls or the Australian Foundation Program (Equivalent to 1st  year Degree) enables a student to enroll with this program which creates a pathway in Sri Lanka for the students to enter to the second year of the degree at an Australian university. The students have the option of selecting a specialization of study from the streams of Business, Engineering, Science or IT from more than 10 partner universities in Australia.
This 12-month program is designed to give the students exposure to the level of tertiary education that they can experience at a foreign university while giving them the necessary information to make an informed decision regarding the area of specialization and selecting a career path.
Meeting the IELTS Australia requirement during the first semester is necessary for a student to successfully complete the Australian Diploma Program. ANC Future Center is affiliated with the British Council as a registration center and offers IELTS courses for aspiring students at all Future Center branches.
ONLINE REGISTRATION IS NOW OPEN
ANC Education offers a free IELTS course in Sri Lanka for students registered for the Foundation and Diploma programs and assists them to achieve the required score during the early stages of the program, thereby, relieving the student of the hassle of last-minute preparation for the IELTS during the processing of your Australia study visa.
'Added benefits of studying this program will reduce your study period with a guaranteed degree from top universities in leading destinations such as Australia, New Zealand, UK, Malaysia and Dubai.
As many online programs becomes available, it's important to choose the most reliable and recognized program. That will guarantee the best result for your investment.  ANC Future Center offers the most affordable online Foundation program for just 350,000 LKR, Diploma program for just 400,000LKR. If the situation prevails, they are eligible to enroll for the first year degree program online and continue their studies eventually paving the pathway to graduate and work in your destination of choice'
ONLINE ADMISSION FOR MAY INTAKE IS NOW OPEN
Our team of counsellors and professionals are available online through www.medicalplacements.org  / www.futurecenter.lk or contact Dr. Harry Prasad – 0777 077 998  for more information.