5 Modules; 5 weekends plus blended learning Excutive MBA from a top 50 UK University
For the Ambitious you; The Multitasking Professional!
View(s):
Executive MBA can be a pivotal decision in supporting your professional growth. The modern day demands placed on executives are to constantly stay on top of your profession while being relevant in your field.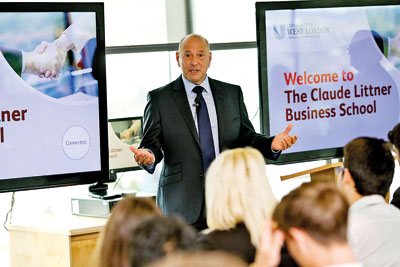 With significant global movements in minimizing the gender disparity in the workplace, women are seeing more opportunities to shine with many international companies hiring women as the future leaders of choice. Women and men are poised to take on more challenging roles in future leading corporates and with such a competitive environment and the struggles of balancing one's personal life, it is crucial to maintain one's edge.
In line with 'Equality for All', ANC Education takes another bold step in partnering with the University of West London (UWL) to offer their ground-breaking Executive MBA that is tailor-made for ambitious executives; whether you are a busy working professional or a stay-at-home mum looking to re-enter the corporate arena, the unique 5-weekend plus blended learning programme from UWL allows you to pursue your career aspirations at your own pace, letting you learn the way you desire.
Acquiring a MBA solidifies your skillset and can accelerate your advancement in an organization because the postgraduate degree is a significant stepping stone to the modern executive in getting into senior leadership. In fact, the most recent Forté Foundation analysis found that half of Fortune 100 female CEOs have MBAs, outpacing the 43% of male Fortune 100 CEOs with MBAs.
Being awarded as "The Business School of the Year  by the Times Higher Education awards, UK and being ranked as a Top 50, UK University (Guardian University Guide 2019), the University of West London offers an unparalleled level of expertise and knowledge in their Executive MBA. Simply follow 5 modules over 5 weekends once every 12 weeks plus blended learning and complete the programme within 14 months, with little to no hindrance to one's regular schedule, giving you peace of mind to focus on other important matters at your home or organisation.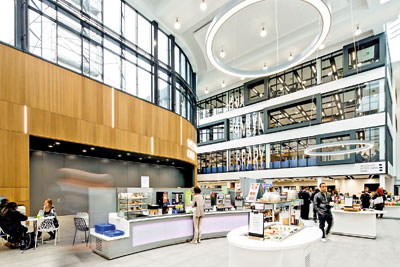 Each weekend will cover one module with 22 classroom hours of learning, and a further 30 hours of blended learning and 3 hours of one-to-one online or face-to-face personalized mentoring. Students can also expect to benefit from the online resource hub and discussion forums for wider learning. Lectures will be conducted by industry leaders and specialists along with select foreign guest lecturers flown in from the University of West London to offer international perspectives.
The UWL postgraduate programme is delivered as an internal degree benefiting from wider acceptance and global recognition.  ANC Education has been synonymous with setting industry standards for quality international university programmes and their commitment to ensuring students get the maximum benefit from the courses on offer, hence why the University of West London have decided to work exclusively with ANC.
In addition, interested applicants can also benefit from the Shakithi Loan Scheme –" Study Now pay after you Graduate". In this scheme, the interest-only first year of the loan is serviced by ANC Education and student will start the loan repayment only after the first year.  The EMBA offers limited merit scholarships, when enrolling for the UWL Executive MBA at ANC Education, along with corporate group discounts.
This unique programme has truly been devised to be accessible  to multitasking professionals at all levels of industry and life, whether you are a mother of 3, work for a blue-chip Corporate, a Bank, Government Office, or serving the Armed Forces; this is your opportunity to expand your global career opportunities.
If you need any information on the application process, or to check your eligibility for the programme, please call Erandi on 0777449966.