Music News
By Miles Brohier
View(s):
Ed Sheeran taking a break this year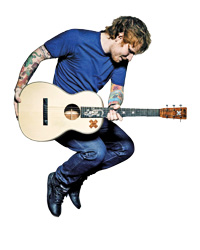 Ed Sheeran is taking a break this year. Sheeran who was the most streamed artist in 2019 took to social media to say he had been working non- stop since 2017 and hence will be travelling to see the world.
Ellie Goulding to release new album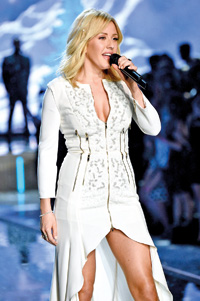 Ellie Goulding is to release a new album this year. Ellie took to social media just to indicate "EG4//2020(sic)" – a strong hint of a new album. Earlier the singer had indicated her next album will focus mainly on her vocals and will comprise across section of genre. Her last album 'Delirium' was released in 2015. Goulding 32 had the privilege of scoring the last No: 1 song of the decade on the UK singles chart with 'River' – a cover of the Joni Mitchell's Christmas song.
Stormzy scores first new No: 1 on the UK singles chart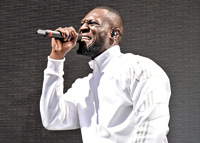 Stormzy has scored the first new No: 1 on the UK singles chart for the year 2020 and the decade with 'Own It'. The dance-hall /hip hop track climbed from 5 to No: 1, a week after Christmas songs began to fade away. 'Own It' had 6.6 millions streams as it captured the UK singles crown giving the 26 year old London born Stormzy his third UK chart topping song following 'Vossi Bop' and 'Take Me To London'. On the current chart topper which is produced by Fred Gibson and Jay Weathers, the rap/ hip hop star is joined by Ed Sheeran and Burna Boy. 'Own It' is taken from Stormzy's album 'Heavy Is The Head'. The last UK rap star to score three No: 1s was Dizzee Rascal in 2010. .
Suzi Quatro's life being documented
Suzi Quatro has revealed on the Good Morning Britain show that her life as a musician is being documented. Quatro who was a leading female pop rock artist in the 70s said that Miley Cyrus was the leading candidate to play her. Quatro now 69 had a string of hit songs including the chart topping songs 'Can The Can' and 'Devil Gate Drive'. Her universal hit was 'If You Can't Give Me Love'.
Jax Jones releases expanded album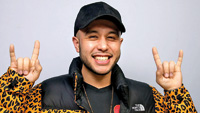 Jax Jones released his expanded album 'Snacks (Supersize)' last September. The song released to promote it at the time was 'The Real Thing' with Ella Henderson performing the vocals. The song has had a laborious climb up the UK singles chart taking 15 weeks to make it to the top 10. This week the British DJ and producer saw his song jump from 44 to No: 9 to give him his fifth top 10 hit minus his featured role on Duke Dumont's 'I Got U'. Ella Henderson is no stranger to the chart as she made her debut in 2014 with the chart topping song 'Ghost'.
Endor scores first pop song with 'Pump It Up'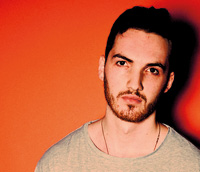 Endor has scored his first top song with 'Pump It Up' which moved up on the chart from 36 to No: 8. The dance track began its journey 12 weeks ago at No: 90. Christmas songs stalled its upward movement but with the festival over it has surged. The song was first released by Belgian DJ Danzel in 2004 and it peaked on the chart at No: 11. Now the Brighton born UK DJ Endor has remade the song with the result being a top 10 hit.