ELVIS' 85th BIRTH ANNIVERSARY
View(s):

Late great Elvis Presley will be 85 years on 16 the January and a series of commemoration ceremonies will be held around the world. The birth anniversary of the great singer will be celebrated by the Sri Lankan Elvis Presley Fan Club by airing a special commemorative programme.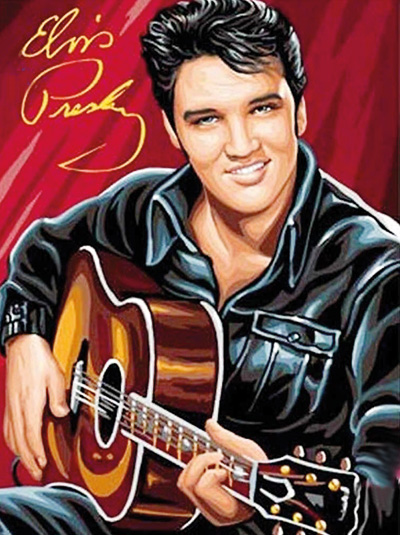 Elvis was born before dawn on January 8, 1935 in a two room house in East Tupelo, Mississippi. When he was ten years, he got his first $ 12.95 guitar. In 1948 when Elvis was in 8th grade the family moved out of Tupelo to Memphis. The thriving music scene in Beale Street, downtown Memphis was the home to black blues, and rhythm and blues artistes like B B King. At first Elvis aspired to be a Gospel singer, but also played country music, and soon developed his own sound, which later became known as rockabilly and then rock & roll. In 1955 when RCA Records signed Elvis contract, it hit a gold mine.  Elvis' 'Heartbreak Hotel' went to No. 1 in the charts, and by the middle of 1956 Elvis was bringing in over fifty percent of RCA's income. …… the rest is music history.
Elvis, in his acceptance speech when he was elected 'The Most Outstanding Men of the Nation Award' on January 16th 1971; 'When I was a child, ladies and gentlemen, I was a dreamer. I read comic books and I was the hero of the comic book. I saw movies and I was the hero. So, every dream I ever dreamed, has come true…."
Do get in touch with the President of the Elvis Fan Club, Jayaratne Perera on 2795997 for more details.