Patient at the very heart of respiratory sessions
By Kumudini Hettiarachchi
Compassion, caring, comfort & community the focus of Respire-XI
View(s):
An up-stair room of Wijerama House, the 'home' of medics in Colombo 7, is a hive of activity.
Seated around a table, dealing with phone calls and earnestly peering at papers while also discussing the entertainment part with some medical students are a set of doctors – Consultant Respiratory Physicians (Chest Physicians) fine-tuning an interesting and educative programme.
It is all systems go for 'Respire-XI' as the Sri Lanka College of Pulmonologists, headed by President Dr Saman Kapilawansa, promises an interesting and enlightening programme.
The three-day annual academic sessions, with the theme 'Refining Respiratory Care Outcome – Compassion, Caring, Comfort, Community', the highlight of the college's calendar, will be held from October 29-31 at the Galadari Hotel.
With around 500 delegates from Sri Lanka and abroad attending, Dr. Kapilawansa is being supported in the meticulous planning of the sessions by the Joint Secretaries of the college, Dr. Aflah Sadikeen and Dr. Damith Nandadeva and Scientific Chair Dr. Dushantha Madegedara.
High-level teams from the European Respiratory Society and the Asia-Pacific Respiratory Society will attend the sessions, with doctors from the United Kingdom, Bangladesh, Pakistan, India, South Korea and Japan also participating.
The Chief Guest at the inauguration of the sessions will be Prof. M.H. Rezvi Sheriff,Senior Professor of Medicine, Sir John Kotelawala Defence University, Ratmalana, and the Guest-of-Honour Dr. Keith Hattotuwa from Broomfield Hospital in the United Kingdom.
The prestigious Dr. C.G. Uragoda Oration on 'Allergy and Immunotherapy' will be delivered by Prof. Raj Kumar, Director of the Vallabhbhai Patel Chest Institute, Delhi, India.
The symposia will focus on a wide range of issues including Pulmonary rehabilitation; Radiology; Oncology; Critical care & ventilation; Pharmacology; Pulmonary vascular disease; Infection; Paediatric pulmonology and more.
On the cards are Multi-disciplinary Team Meetings on 'Mediastinal Fibrosis' and 'Tracheomalasia' as well as Expert Reviews on 'Emerging Lung Infections' and Updates on 'Sleep Disordered Breathing' & 'Respiratory Allergies'. The sessions will be rounded off with 'Clinical Grand Rounds'.
The pre-congress workshops for Consultants and Senior Registrars on 'Pleural Diseases' will be conducted by Dr. Rakesh Panchal from the UK at the National Hospital for Respiratory Diseases, Welisara.
Calling on all doctors and other health staff to take part in the sessions for the betterment of the respiratory health of Sri Lankans, Dr. Kapilawansa explains how he introduced the concept of patient support groups firstly in Badulla back in 2012 and later in Matara and Kalutara.
With the patient being the pivot in these support groups, the others included not only the hospital staff but also the patients' relatives and the community in which they lived.
There are 50 Respiratory Physicians in state hospitals across the country, covering all 25 districts, the Sunday Times learns. This medical speciality, also known as chest medicine and pulmonology, deals with diseases involving the respiratory tract.
Considered a branch of internal medicine it is linked to intensive care medicine. Respiratory Physicians first qualify in internal medicine before securing sub-specialization in respiratory medicine.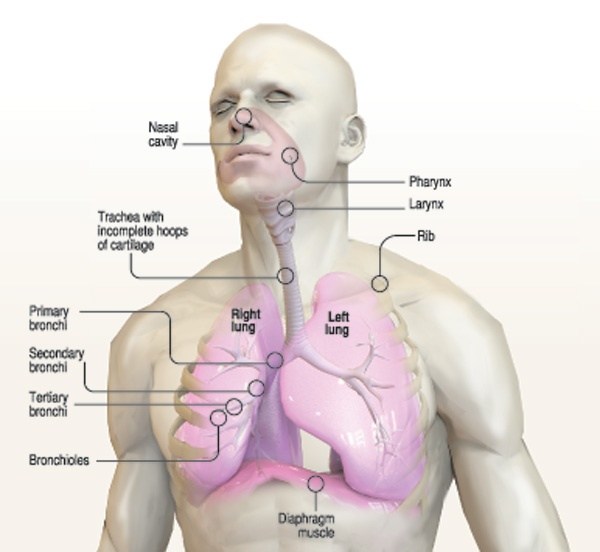 While Respiratory Physicians deal with a wide range of diseases and conditions of the lungs from asthma to pneumonia; tuberculosis (TB) and chest infections to Chronic Obstructive Pulmonary Disease (COPD); bronchiectasis to lung cancer; snoring and breathing disorders to sleep apnoea; they are also "very" concerned over air pollution, reiterated Dr. Kapilawansa.
Respiratory diseases are the second most common cause for hospital admission after heart disease, it is learnt.
The college founded in 2006 is a collection of specialist Respiratory Physicians and Thoracic Surgeons who work around the country. Its aim is to keep its members abreast of the most advanced developments in respiratory medicine and help disseminate expertise in this field.
It also aims to promote specialization in this field among young doctors.