A concept bookstore for Jaffna community
View(s):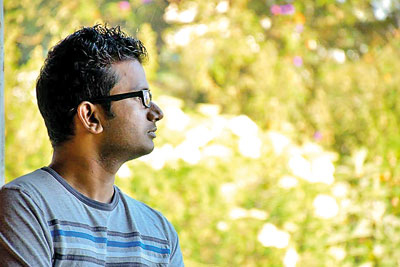 Venpaa in Tamil refers to a branch of classical Tamil poetry. Bearing this classic Tamil name, a distinctive bookstore called 'Venpaa' has become the talk of the town in Jaffna since its opening in December 2018.
Venpaa is the first concept bookstore in Jaffna dedicated to providing the best Tamil books published in different parts of the world in one place. Venpaa is located in College Road, Jaffna, next to Jaffna Hindu Primary School. The online platform can be accessed at www.venpaa.lk. It is noteworthy that this is the first online platform in Sri Lanka where you can buy world-wide Tamil publications.
The creative mind behind this innovative bookstore is a 29-year-old Sudharshan Subramaniam. Born and raised in Jaffna, as a child, he had experienced war first-hand. He grew up listening to the stories of war from his grandmother and one story which affected him the most and which is one of the reasons behind the creation of Venpaa is the burning of Jaffna public library.
Within eight months of opening Venpaa, he has achieved what he strived hard throughout his early twenties; a concept bookstore for the Jaffna community. He has also earned a place in the upcoming Book Fair in Jaffna from August 27 to September 1 in Veerasingam Hall.