Home » Magazine » TV Times
TV Times
Jim Reeves, a licensed pilot, once told an interviewer he averaged 10,000 miles a year, although he did most of his travelling by his luxury coach. The first inkling of that fatal air crash on July 31st, 1964, came to legendary singer, Marty Robbins. He had a habit of running outside into the rain and [...]

'UKITAS' is female acoustic music duo Nikola Benedikoviová and Terézia Gregušová  create their own versions of well-known English and Spanish songs with a unique combination of Ukulele and Piano. They create a piece of charming and relaxing music bring the listener to a tranquil atmosphere. 'UKITAS' girls are known for their music in Europe and [...]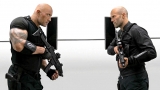 Hollywood action film, 'Hobbs & Shaw', a spin-off from box office hit action thriller 'Fast & Furious' released in Sri Lanka on August 2, simultaneous to the worldwide release. Directed by David Leitch and written by Chris Morgan and Drew Pearce, the film centered around the titular Luke Hobbs and Deckard Shaw, characters introduced in [...]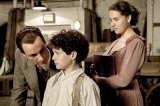 German film 'Kästner and Little Tuesday', a true story of the amazing friendship between childless writer and a fatherless child, will be screened at 7 pm on August 9 at the Goethe Institute, Colombo. Directed by the Austrian director Wolfgang Murnberger the film is set in Germany. Berlin, 1929. Writer Erich Kästner has just published [...]

Dayananda Gunawardena's ever popular dual plays "Nari Bena with Jasaya and Lenchina " will go on the boards at 3.30 pm and 7 pm on August 18 at the Lionel Wendt theatre, Colombo. Organised by Jude Srimal, all seats are box planned and tickets are now available at the theatre.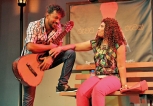 Following the success of comedy play, "Balloth Ekka Behe', Ravindra Ariyarathne's second play 'Balloth Ekka Bahe 2' will be staged at 3.30 pm and 6.455 pm on Saturday August 10 at Namel Malini Punchi theare, Borella. The plays stars Gihan Fernando, Kumara Thirimadura, Chamila Pieris, Sarath Karunarathne, Chinthaka Pieris and Ravindra Ariyarathne himself. Anthoney Surendra [...]

One of the greatest stylise plays produced by Prof. Ediriweera Sarachchandra', "Maname" will be staged 3.30pm and 7 pm on Saturday, August 17 at the Lionel Wendt theatre, Colombo. Made in 1956, 'Maname' is the first play produced by Prof. Sarathchandra and the play also marks the birth of Sri Lankan stage plays.

What if football became funnier and more entertaining? Soap Football is what this is all about. The game is not too different from regular football. What's unique, the playing court is drenched in water and soap. This makes the player slip and fall often, resulting in a very entertaining experience for onlookers, and players alike. [...]

Cinnamon was recognised by the Pacific Asia Travel Association (PATA) for a PATA Gold Award for the significant cultural impact made together with the Chitrasena Kalayathanaya and in partnership with the John Keells Foundation for the Guru Gedara Festival. Cinnamon will be presented with the Gold Award for Culture at the gala awards ceremony set [...]