German film based on a true story
'Kästner and Little Tuesday'
View(s):
German film 'Kästner and Little Tuesday', a true story of the amazing friendship between childless writer and a fatherless child, will be screened at 7 pm on August 9 at the Goethe Institute, Colombo.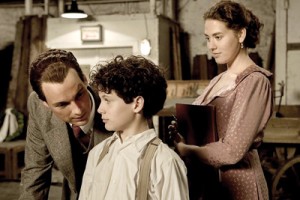 Directed by the Austrian director Wolfgang Murnberger the film is set in Germany.
Berlin, 1929. Writer Erich Kästner has just published his first children's book, "Emil and the Detectives", which becomes an overnight bestseller.
One of his admirers is eight-year-old Hans-Albrecht Löhr, who writes Kästner a glowing fan letter and wants to meet him personally. Kästner is tickled by the boy's admiration. A dream comes true for Hans when "Emil and the Detectives" was turned into a movie in 1931 and Hans was cast for the role of Little Tuesday. A close friendship develops between the boy and the writer over the years, until the Nazis come to power. Kästner's books are banned and burned publicly, his hero becomes a danger to the boy.
Hans is drafted into the Nazi Wehrmacht, which is almost unbearable for Kästner, the pacifist. The film tells a sensitive story of friendship, loyalty, decency – and the fact we're not all born to be a hero.