Post 21/4: The art of disagreeing and keeping the peace
By Aamina Muhsin
View(s):
I am a Sri Lankan, and this Easter, our country was rocked by multiple bombings in Churches and hotels. The lives of hundreds were lost in an instant, and all this was committed by men – who also, like me – called themselves Muslims. Since that fateful Easter Sunday, Sri Lanka has dived into conversation. You could even say we've spring boarded into it. Never before have this many households witnessed the adding of more chairs to its verandahs in order to make room for the increasing number of people wanting to share their opinions. Neighbours are losing track of time, interfaith debates are on the rise, and unsurprisingly — intra-faith debates are too.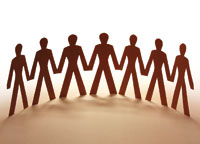 Sri Lanka is known for its multi-ethnicity and its seamless embracing of all cultures, and it is a beautiful thing to be a part of too. But of course, it goes without saying that this noticeable feature — just like in any healthy dynamic — comes with its own set of little 'disagreements'.
Having been keenly interested in the art of disagreeing and keeping the peace, the following are six lessons I've learned on how to participate in a disagreement – amicably.
1. Foreword – Before jumping into a controversial issue, it's best to take a few minutes to set the ground rules. This is important so that all parties involved can have the best experience. Initiating in a deeply civil manner, will reflect your wish to keep the peace. Do this by acknowledging the sensitivity of the topic by giving voice to it, instead of just hoping others will understand and abide by good ethics. Openings are necessary. And showing you care and your concern for the peace of the relationship is crucial. Sometimes assuring the other person that disagreement doesn't equal loss of love or respect or help when needed can also prove beneficial.
2. Respect is key. No matter how far-fetched someone else's ideas are from yours, no matter how obvious your views seem to you, respect must be displayed for the other person's POV (point of view). Remain respectful during a disagreement by never raising your voice, by not using derogatory language, and by not speaking over or interrupting each other.
3. Diversity of thought – Be welcoming of other perspectives. Appreciate differences of opinion, and understand that if not for this one aspect of humanity, we would not find each other interesting at all. Diversity in our thinking patterns and outlook on life is what makes each of us unique. Because the truth is: If I cannot deal positively with the fact that how I see things isn't how someone else sees it, then I need to work on myself. Develop a perspective that sees multiple POVs as part of the solution not as the problem.
4. Thoughtful tone – Words can fall under the purview of either love or hatred, or they can be nice things to say or not nice things to say, depending on the tone, the language used, and the body cues. Check if what you're about to say falls under  a not nice thing to say, and if it does, then don't(!!) say it. If you truly want to keep the peace and disagree, then insulting the person you're in disagreement with is not acceptable. Not even subtly. Never dismiss their views either. Listen to what they have to say. Who knows, you might be the one to walk away having learnt something new.
 5. Choice of person – Not everyone will want to keep the peace while disagreeing. Not everyone can stomach being disagreed with either. And some will just not know how to reason, let alone reason decently. Watch out for the folks who resort to going for the jugular. For them disagreeing means loud argumentation, throwing insults and accusations, bringing up the past, and making judgments. You cannot choose who you disagree with, but you can choose who you voice those disagreements to.
 6. Goal of the Conversation – Think this through: 'Do I want this disagreement to turn into a debate or a dialogue?' And let that thought be your guide throughout the conversation. Think of your aim: 'Is it really necessary for me to change their views to match mine? And what is going to happen if that doesn't happen?' Disagreements are not meant to be matches in persuasion. Rather, they are conversations in which to share and learn. Conduct yourself in such a way that they become spaces to reflect on your own life and experiences and learn about those of another. Discuss disagreements with humility. Nurture a growth mindset, and be open to being proven wrong and righting preconceived notions. That is an attitude that facilitates dialogue and problem solving. Resist the temptation to debate. There are no winners or losers here.
(The author is an editor at Introspection – a Mental Health Organization in Sri Lanka)