AIS students win scholarships to Oxford Summer School UK and Trinity YLP, University of Melbourne
View(s):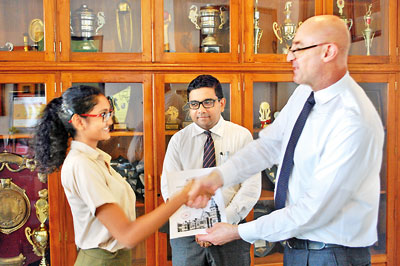 Two students from Asian International School have secured scholarships to attend prestigious summer camps this year.Oshea Reddy was offered a full scholarship on Oxford Royale Academy's world-renowned Oxford Summer School, allowing her to experience life in Oxford for two fantastic weeks in summer 2019.  In addition to classes with Oxford Royale Academy's tutors, Oshea will enjoy a wide range of activities in Oxford as well as excursions further afield to other UK cities including London, and the chance to make friends for life with students from all over the world.  This once in a life time opportunity was provided by ORA's scholarship programme, offering selected students the chance to attend an ORA programme on a full scholarship.  Oshea was selected via a competitive process open to all student in Sri Lanka.
Oshea has been a high flyer from the time she joined the primary school of AIS.  Her magnificent achievement of 9 A*'s at the Edexcel IGCSE exam was particularly outstanding as it included a near impossible to achieve perfect score of 100 for History which earned her a World Prize.   She is currently a Senior Prefect and President of the Z club of AIS.  She is also actively involved in Model United Nations activities.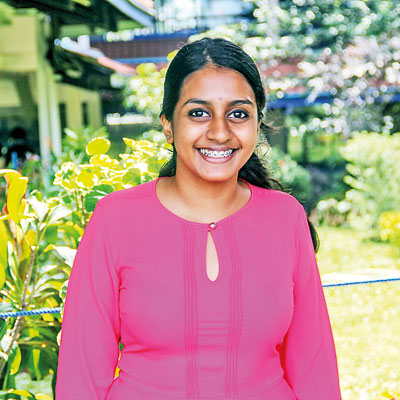 Dulanya Cooray who has been a student at AIS since kindergarten, submitted an essay which won her a full scholarship for one week at the Trinity Young Leaders Programme at the University of Melbourne.  This programme has been developing future leaders since 2001.  Held in July and December each year, it gives like minded leaders from around the world a unique opportunity to immerse themselves in intellectually exciting and dynamic academic streams.
Dulanya was a recipient of not only an Edexel Primary award but also the Highest Average prize.  She went on to receive 11 A*s at the Edexcel IGCSE examination in 2018 and was recognized by Edexcel as an outstanding high achiever in Sri Lanka.  She has also excelled in Music and Model United Nations activities.
The achievements of these students in winning these scholarships through a competitive process of selection, underlines the value of well-rounded education offered by AIS to all students.