8-Month University Foundation Programme after O/Level
8-Month University Foundation Programme after O/Level
View(s):
8-Month University Foundation Programme after O/LevelAIC Campus provides the most flexible and the most cost effective Global University Transfer programme in Sri Lanka by allowing students to study one or two years at the state-of-the-art AIC Campus in Sri Lankaand Transfer to a destination University in a country of choice. In a context where students andparents seek affordability, multiple study options in different countries AIC Campus GlobalUniversity Transfer programme has become a choice for many students and parents. Since the visarequirements and funding needed to transfer to countries change from time to time, students incertain transfer programs in Sri Lanka has lost faith in those institutions which does not givethem adequate transfer options and restrict them to only one transfer destination country.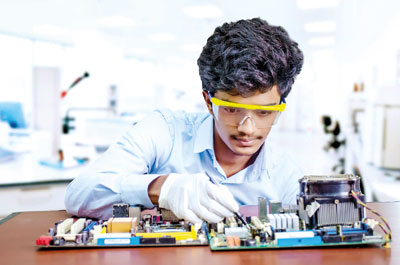 Engineering Transfer Options – Students can select from a range of Engineering Majors including; Aerospace and Aeronautical Engineering, Mechanical Engineering, Civil Engineering, Robotics Engineering, Electrical and Electronics Engineering, Marine Engineering, Chemical Engineering, Computer Engineering, Biomedical Engineering, Telecommunication Engineering,Automotive Engineering and many more.
Business Transfer Options – Students can select from a range of Business Majors including; Business Management, Marketing, Economics, International Business, Accounting and Finance, Digital Media and Technology, Global Finance and Business Economics, Entrepreneurship and many more.
Biomedical Transfer Options – Students can select from a range of Biomedical Majors including; Biomedical Science, Molecular Biology, Cell Biology, Bio Technology, Microbiology, Food Sciences, Biochemistry, Premedical science and many more.
Affordable Cost of Education with Annual Fee U$D 4500 Onwards – Scholarships, Payment Plans and Educational Loans Available
The cost of education is kept at a very low and affordable amount with the assistance of Scholarships, Payment Plans and Educational Loans. Merit based scholarships are awarded based on student's academic performance and extracurricular activities. The cost of education at Universities in France is subsidized by funding from industry partners and government housing grants. Students are allowed to work part time during the semester and full time during semester breaks. Upon graduation students are allowed to remain in France and work or continue further higher education.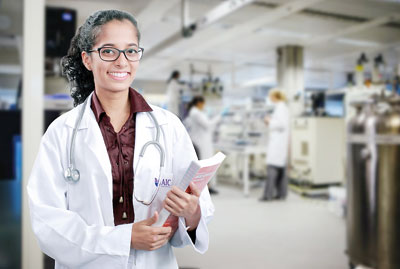 About AIC Campus
AIC Campus is a Member of the IMC – AIC Education Consortium, a leading transnational education service conglomerate established with a vision to provide total higher education solutions under one roof. AIC Campus has partnered with a consortium of international universities including ESIGELEC Graduate School of Engineering (France), Montpellier Business School (France), IPAC Business School (France), James Cook University (Australia), Deakin University (Australia) University of West England Bristol (UK) and National Technological University of Belarus, which are recognised locally and internationally. AIC Campus offers, Global University Foundation programmes, Global University Transfer programmes, Degree Completion programmes in Civil and Mechanical Engineering, International Business and Marketing and Direct Placements to leading Universities.
Admissions for 2019 intakes have opened now, therefore students and parents are encouraged to directly contact AIC Campus for admissions and inquiries.
AIC Campus Colombo –
0777 33 55 11
No. 154, Havelock Road, Colombo – 05.
AIC Campus Kandy – 0777 2300 33
No. 21, Srimath Kudarathwatta Mawatha, Kandy.
AIC Campus Negombo –
0759 66 64 44
No. 349/2, Main Street, Negombo.