Svitolina's Singapore Saga
View(s):

The last 2 players to be included into this year's year end WTA Finals in Singapore, to make the 8 were Ukraine's Elina Svitolina and Belgium's Kiki Bertens. Both created a stir surviving the round robin stage and reaching the semifinals in Singapore. While Svitolina won the event, it was a sweet sensational outcome for her.

Svitolina won all her matches. For one who was somewhat considered not good enough, it was one big achievement. With her performance, she, literally, silenced all her critics. In her winning wrap-up speech, she said, "I have nothing more to prove to anyone anymore". Like many from her country, she too is an ardent athlete.

Elina Svitolina is 24-years-old and stands 5'9″. Few Tennis traits make her special. Most prominent is her resilience to take punishment in the early games and win in 3 Sets. Another is her ability to be unpredictable in her shot selection. Her improvising ability is so highly evolved that she produces shots which find targets never to be imagined by any opponent. Most of her wins in Singapore were in 3 Sets. All who played her in Singapore found it difficult to outpace Svitolina with winners. She is that super-fast on court.

Svitolina's 2018

Her first taste of victory was in 2010 when she won the French-Open Junior title. From then on she turned professional, ending at 503 in the WTA ranking the same year. Climbing up steadily, she got into the Top 10 in 2017. Her 2018 performance was not that good. Her performance was labeled 'flash in the pan'. A stigma she hates to carry. It was her last minute performance in the WTA circuit and Simona Halep's withdrawal with injuries, that gave her the slot into the WTA finals. She made great use of it.

This year Svitolina won 4 WTA titles and earned US$ 5 million+, while registering 44 wins and 12 losses. With her Singapore achievement, she rises to 4 in the WTA ranking. Her career earning is around US$ 12 million +, and she has 13 WTA titles to her credit. Overall she has 329 wins and 169 losses in her professional career.

Sloane Stephens

With an outstanding performance, Sloane reached the finals of the Singapore event. It assures her a Top 10 position. After winning the US-Open last year, she has not done much to prove her ability as a top-end player. She too was labelled as 1-timer. Singapore has changed that.

In the final against Svitolina, soon after Stephens won the 1st Set, her coach visited her, which is allowed in the WTA rules. After that she withdrew a lot. One does not know if the coach's visit disturbed a horse that was winning the race. This is bound to come up soon.

Naomi Osaka

The pressure to win has been weighing heavily on the current US-Open winner, Japan's Naomi Osaka. She lost every match she played in Singapore. WTA founder Billie Jean King has predicted a great future for her.

WTA awards

WTA had another tremendously successful year of Women's Tennis. They captivated their audience and promoted the game globally. For their thousands of members, they provided what they promised as prospects, many times over. Their fan base is ever on the increase.

As a tradition, WTA gives out awards to outstanding performances. The 'Player of the Year' award, undisputedly, went to Simona Halep of Romania, the year ending No.1. Up to the US-Open this year, she dominated the field noticeably in a high note. Then injuries forced her out of the game.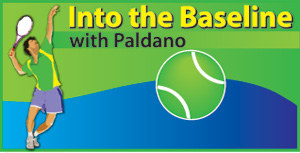 The best 'Comeback Player of the Year' went to Serena Williams. She exhibited a cracking form for 7 months that the Tennis world will never forget. Most 'Improved Player of the Year' went Belgium's Kiki Bertens. This year Bertens made her presence felt to the world many times over.
The 'Newcomer of the Year' award went to Aryna Sabalenka. The 5'11″ tall, 20-year-old Belarus player shot up to 12 this year. That is a phenomenal rise for a newcomer. The 'Aces' award went to Elina Svitolina. Service turned out to be a dominant weapon in Svitolina's arsenal. Most of the good players have this specialty.
Professional's approach
Most players take a cool attitude when it comes to winning every match. In today's context, with so many good players, their goal is to be a good player and have a decent ranking. They want their career to last, which means in Tennis, is to have an extended period of income. To be 'there' matters more than collecting titles and rising in rank. Professionals have to put their bodies through rigorous routines to sustain good form. It burns the body. In this situation, players have two choices. Either ration the performance to keep the body in safety zone, or burn and win, and be injured. For a professional career, the choice is obvious.
It is Shen Zhen next year
In the final ceremony, Singapore handed over the WTA finals to Shen Zhen in China for the next 5 years. It means the WTA finals will be in Asia for another 5 years.
George Paldano, Former int. player; Accredited Coach of German Federation; National coach Sri Lanka & Brunei, Davis-Cup, Federation Cup captain/coach– contact  94 77 544 8880
geodano2015@gmail.com –