Inter Club Major Emerging League starts from today
By S.R. Pathiravithana
View(s):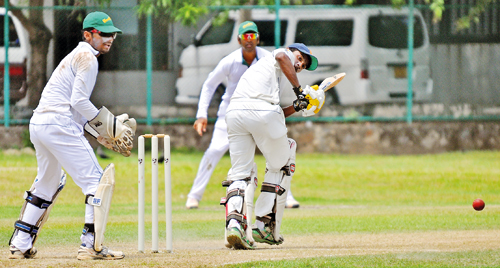 The stalled under-23 tournament will be revived after a laps of one year under a new name – Major Emerging League tournament 2018/19.  The tournament will start today and will run till November 15.
In reality this tournament became a reality as a result of a campaign launched by the Club Stakeholders Forum led by SSC stalwart Michael de Zoysa and the round of discussions they had with Sports Minister Faiszer Musthapha.
The significance of this tournament is that the tournament will carry two under 19 teams – Under 19 Blues and Under 19 Reds besides the other twenty two club teams which have been drawn into eight groups of three teams each.  In group 'A' it will be NCC, Negombo CC and Panadura SC. Group 'B' – CCC, Under 19 Blues and BRC. Group 'C' – Army, Colts and Lankan CC. Group 'D' – Chilaw Marians, Badureliya CC and Galle CC. Group 'E' -  Navy SC, Kalutara TC and Bloomfield C and AC. Group 'F' – Saracens SC, Mors SC and Kurunegala YCC.  Group 'G' – SLPA SC, Tamil Union  and AC and Air Force SC.  Group 'H' — SSC, Ragama CC and Under 19 Reds.