Nishantha Ranatunga laments the Rs. 11 million near heist
By S.R. Pathiravithana
View(s):
Former SLC secretary Nishantha Ranatunga says that there would not have been an incident like the Rs. 11 million near heist had Sports Minister Faiszer Musthapha appointed an interim cricket administration till cricket elections are called.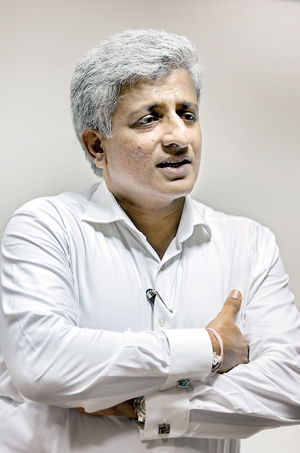 He was of the view that there are efficient persons like Ana Punchihewa, Sidath Wettimuny, Jayantha Dharmadasa and Kushil Gunasekera who could play a responsible role in cricket administration, but, it appears that some persons who were close to the previous administration misguided the minister insisting that they could better administer the Lankan cricket institution, but alas they have failed badly.
He said instead of doing well they are facing incidents like the 11 million heist while the cricketers getting eliminated from the first round of the Asia Cup after losing to Bangladesh and Afghanistan.  He said that they are aware that several of the former administration's acolytes are actively in operation in the SLC administration.
He said "When we were there Lankan cricket was in a very healthy state.  In Test cricket we were No 2 while in ODIs we were No 2.  As for T-20s we were No 1 for nearly two years. We may have not been most popular with some of the players, but cricket is not a popularity contest.  When one is too lenient it does not, if you're a rogue that also does not work; what the SLC needs is a balanced administration".
So much so Ranatunga said that the Previous SLC administration had spent a whopping Rs. 54 million to develop a ground in Hettipola.  Hettipola SC is not even a stake holder of the SLC. Then there are is so much that one could do with the school cricket segment which is yielding results. But, what is so special Hettipola ? It is the former Sports Ministers fiefdom stupid. Because, Hettipola is former Sports Minister Dayasiri Jayasekera's electorate.