Cheers, Tears and Cheating
What happened in New York?
View(s):
This one is not going to go away or be forgotten. In a single moment of emotional imbalance, a lifetime's constrained responsibility and respected image of a champion was blown away.
In history, sometimes a single event could open up another vista, changing the course. Could be for the best and sometimes not. The US-Open Women's final of 2018 was one such match. It was a big moment in the world of sports. It was to represent the entire event's gist and light up a flame for times to come. It did not do that, to an extent, it shook the legacy of sport.
The world is still trying to figure out why it happened? How could it have happened and so on. What all agree, which includes most of the professional players, is that, it should not have happened. In a situation like that, a player's emotions could get carried away uncontrollably. In all probability, it is what happened, but unexpected from a seasoned campaigner. The worst is nothing good came from it. Not at that moment, nor later.
It was a match where one player was playing to create a record breaking mark in history and the other was playing to enter history. Even when such stakes are on the table and not to mention the size of the money, the rules of the game do not change. Portuguese Umpire Carlos Ramos was right. The whole world feels he did the right thing. In fact, he was left with very little or, better said, no choice.
To my memory, this could be the first time in Tennis, a game, as penalty, was awarded in a Grand-Slam final. It sealed the match in Young Osaka's favour.
Considering the brand of Tennis Osaka played in her semifinal and final, she would have won the final anyway. Osaka's game was two shades above the rest of the field. In the whole US-Open event, Osaka lost her Service games less than 6 times.
Coaching during the match
It is a terrible habit to instil in a young player. All coaches must know this. Coaching a player during a match is never allowed in Tennis. WTA is experimenting with it. Among the many reasons to allow it is to accommodate past players coaching after their career. It not only extends their career and earning, it also gives exposure to sell their image in the market place for advertising. Understandable but, if coaching is prohibited by the rules of the game, coaching a player during a match is wrong and unfair to the opponent. This is something every coach is aware of.
In that fateful final, Umpire Carlos Ramos saw Coach Patrick Mouratoglou giving signals. Having seen it, it is a crime on his part to ignore it. He did what the book of rules states. Later, Patric Mouratoglou admitted coaching Serena. More than the coaching, the manner in which it manifested and prevailed during the match, did lot of damage to the spirit of the game.
When the new season begins in 2019, there could be new rules and guidelines towards this aspect.
Events, Ethics and Image
One of the best kept secrets is the scale of cheating in the professional Tennis circuit. There is enough to gossip. In the past few years, many have been suspended in Tennis and it has gone unnoticed. This aspect has a history going back to the '50s of the last century.
Cheating appears in many forms. Doping is a form of cheating that is widespread at the moment. It manifested in the eastern European countries in the '40s and '50s. When the iron curtain came down, many Olympic Eastern European athletes admitted how systematically, doping was administered in their countries.
Supremacy in sports was a status symbol in the ideological war. To establish this by all means was employed, including surgical methods to beat the drug test.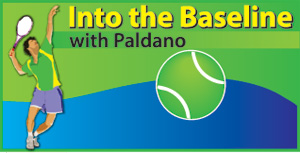 Two issues propped up in the testing process. First is, in the last 20 years, the agencies which carried out doping tests were the International and National bodies of the various disciplines. The National bodies being under Government authorities in most countries, could not conduct honest testing and ban the wrongdoers. It was hurting the National image. On many occasions, National bodies went to defend players after being detected for wrongdoing. This made testing a farce.
The second is, the International bodies of numerous sports have annual global programmes. Working to get sponsorship for events, they did not want their athletes branded as cheats. So they too were not effective.
WADA
World-Anti-Doping-Agency is WADA. It is a wing of International Olympic Committee [IOC] and linked to UNESCO. It does not have any sport incorporate into it. That makes them very neutral. No government can dictate to them and that makes them independent. They are also very versatile. WADA experts can appear in any part of the world and test an athlete round the year. Why? There is a suspicion athletes are using time period based doping systems to escape WADA's detection. It is well known that some Tennis players were not available for WADA's testing on numerous occasions. It is also known that some Tennis players were tested over 10 times this year.
George Paldano, Former int. player; Accredited Coach of German Federation; National coach Sri Lanka & Brunei, Davis-Cup, Federation Cup captain/coach–
contact 94 77 544 8880 geodano2015@gmail.com –