Hard-Courts and Tennis careers
US Open series- August 2018
View(s):
The European season is over. Believe it or not, many players are happy about it. The European season uses the two original surfaces of Tennis, Grass and Clay. Worldwide, both are somewhat of museum relics and becoming rarer to find. For this reason, for most of the professional players, it is not their home grounds. Europe is showing interest to revive Clay and Grass Courts.
Hard Courts
Concrete and Asphalt courts originated in the USA. It is the Hard-Court (HC). Its minimal maintenance requirement is such an appeal that it has swept the world. It is possible to have it next to the sea or 10,000 feet above.
The Hard-court, if well made, needs only to be swept with a broom. As for players, recreational and tournament participants, it is the best body-breaker of the game. The surface has no give-in of the natural material, which accommodates body shock and stress caused while playing. On HC play, our body has to absorb all the ill effects of the playing stress. This, with the intensity of training Tennis needs today, to keep up with the game, causes extensive and lifelong health issues. `
With HCs widely used for development, by the time players reach tournament level of efficiency, they are also on the threshold of physical breakdown. This, along with the long 2018 Tennis season, is making the absentee list of good players a long one in the US-Open series.
This is true not only at the global professional level, but even among national level players. Even on globally lesser-known Tennis playing countries, it is an issue. What is seen in the WTA and ATP professional circuit is the extreme case of the principle.
Unprepared physical attributes
The other factor of the physical breakdown in players is the total 'ignorance' of physical needs and teenage capacity in the Age-group Tennis training systems. Most of the Age-group players' parents are first generation, sport-interested enthusiasts. Unfortunately, they only seem to worry to be better than the neighbour in the town they live. This is an absurd objective which degrades sport on the whole. The dropout rate of Tennis at 16 years is a frightening figure. Although "studies" are the quoted excuse to walk away from sport, the real reason is elsewhere. This walk away at 16, also takes away a lot of the hard earned money of the parents, with it. It also robs time from children developing elsewhere.
Underdeveloped physical needs result in making ill-prepared teenagers play over-stressing matches and at a frequency they cannot accommodate. It is a documented health hazard. In Age-group Tennis, children with biological advantages register early success but, please do not make the mistake of reading it as talent or future potential. Many of the world beaters were unknown till 21 years of age.
Sports Development authorities of developed countries, openly admit that high performance Tennis is not for everyone and not a recreational engagement. Please be aware of it.
Unforgiving professional criteria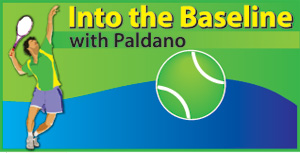 The professional bodies and the ranking system is based on the current performance of the players. They have criteria to achieve to be in the ranking. That is to participate in a certain number of events per year and subjected to loss of ranking points after one calendar year validity. Professional bodies have to deliver players for the events to be successful. Without which, professional circuits will not exist. There are some mechanics to ensure this.
It is in this backdrop the US-Open series of 2018 has begun. On the other side, players, most of them, have grown up on HCs, and even in the early stages of the US-Open series, exhibit a Comfort-Zone well above from what they displayed on Clay and Grass.
National attraction
Physical breakdown has left a string of good players who are crowd pullers, out of the event. Tennis popularity, like that of others, is somewhat National minded. The absence of Andy Murray makes these events less interesting to England, which is so in the case of many countries at present.
The situation has opened up national Tennis interest in Eastern Europe on a very high note, and in Asian countries. From the looks of it, this will remain so for a good while.
Asian Games
The noticeable Asians with world ranking are from China, Japan, Korea and India. Chinese Women players are a force to reckon with, in world ranking. They are regularly in the quarterfinals of many professional events. Among Men, there is a top 10 level player in Kei Nishikori.
The Asian Games in Indonesia will not have top ranked players from Asia, as the US-Open series is not a set of events professionals can miss. Only the second string of Asian players will go to Indonesia. Unfortunately, the regional Games which served well to establish sport in the world, is of little use now. Its use and validity has exhausted.
Athletics, Tennis, Football and Golf have good annual events, with many others on that line. This is something that was not possible a few decades ago. The US-Open series in Tennis will override the Asian Games this time.
 George Paldano, Former int. player; Accredited Coach of German Federation; National coach Sri Lanka & Brunei, Davis-Cup, Federation Cup captain/coach– contact 94 77 544 8880  geodano2015@gmail.com -