Gajaba Supercross on August 19
View(s):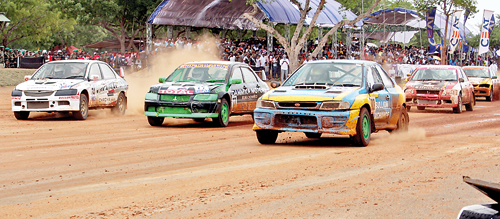 Over 200 top drivers and riders will vie for honours at the 17th edition of the renowned Gajaba Supercross which will gets underway at the Saliyapura Gravel Track in Anuradhapura on August 19.
A fleet of over 200 outstanding competitors from all over the island will showcase their skills through 24 events.
Among the lineup will be special events for children as well. This year race will be conduct with the guidance and supervision of Adjutant General of the Sri Lanka Army and Colonel of the Regiment, Major General Shavendra Silva, who aspired to maintain and enhance the reputation of Gajaba Supercross, for excellence in the motor racing fraternity.
"The Gajaba Supercross has come leaps and bounds and is considered as the most looked forward to event in the motor racing calendar in Sri Lanka; giving thrilling experiences and spectators are gathered in numbers in every year to catch the glimpse of ace drivers and riders," Major General Silva stated.
The premier gravel motor racing was introduced in Sri Lanka for local enthusiasts by the then Commandant of the Sri Lanka Military Academy, late Major General Gamini Gunasekara in 1993 with the assistance of Hans Ralf Karpinsky who designed the track in the cool hills of Diyatalawa. This initiative paved the way to race off the Gajaba Supercross in the year 1999 at Saliyapura as the inaugural racing event in the North Central Province.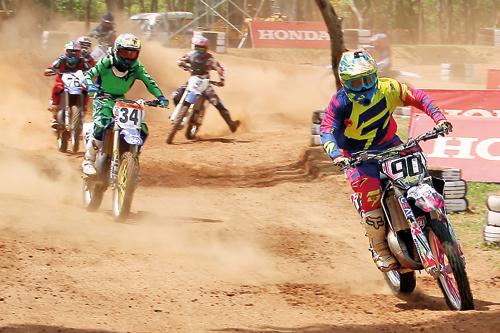 The unique and the challenging track was designed by local motor racing enthusiast Hans Ralf, and Major General Shavendra Silva, Major General Chargie Gallage and Retired Major Nalaka Buddadasa also assured their utmost efforts.
"Our noble objective of the Gajaba Supercross is to generate much needed funds to improve the welfare facilities of differently able soldiers and the families of soldiers killed in action, as well as to improve the infrastructure facilities of the Regiment whilst popularising motorsports in the North Central Province," Major General Silva added.
The Gajaba Supercross is an annual sporting extravaganza organised by the Gajaba Regiment of Sri Lanka Army in collaboration with the Sri Lanka Autosport Drivers Association, or SLADA. The races will flag off at 8.30am on August 19.
The 17th edition of the event is hosted by the Softlogic Holdings as the main sponsor and CEAT Kelani Tyres, Singer Sri Lanka, TVS Lanka, Sri Lanka Insurance Corporation and Maliban Manufactories will hold hands providing financial assistance as the so-sponsors. The event will be shown live on Channel Eye.