AIDEX 2018 Sports Day for Amputees, Jaipur Limb users on August 18
View(s):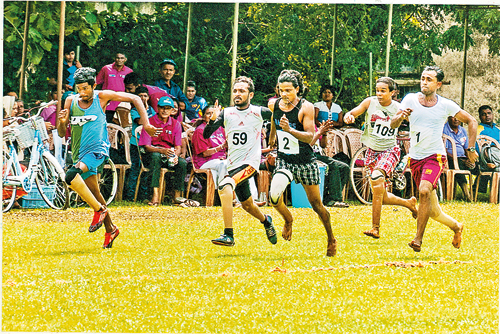 Colombo Friend-in-Need Society (CFINS) organised AIDEX 2018 Sports Day for Amputees and Jaipur Limb users, will be held on Saturday, August 18, at Stanley Jansz Park, (Mati Park) Colombo 2.
This year's 28th edition of the event marks the 187th anniversary of the CFINS. This festival is very much looked forward to by both the organisers and participants. Over 400 applications have been received to date, from various parts of the country. Among the participants will be members of the forces and civilians who have undergone amputations of limbs following conflict, traffic accidents, infections especially in diabetic patients, and children born with limb defects.
Over 60 Track & Field events including 100, 200 and 400 metre races, Putt Shot, Long Jump, Discus Throw and Archery will be worked off, followed by the Men and Women Bicycle races flagged off at 9 am. A special race will be held for over 80s.
Volunteers from the CFINS Management Committee, Administrative and Workshop Staff along with volunteer groups from the Girl Guides of Musaeus College, Cycle Federation, Medical students from the Colombo Medical Faculty and staff of Tallman Tours will assist in conducting the events.
The Public are cordially invited to spend the day with the disabled, to encourage them to participate in such activities and to lead independent lives with dignity.