XTAZTIC 2018: A night in the Neon jungle
View(s):

The United Nations Club of S. Thomas College, Mount Lavinia, will bring an innovative spin on a night of music and entertainment on April 28. The club presents its main fundraiser XTAZTIC 2018, which will take place at Trace Expert City, Colombo 10 from 7 pm onwards.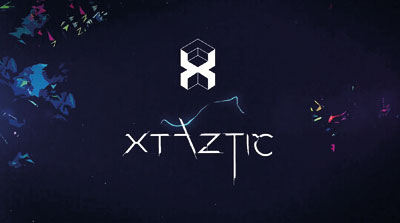 XTAZTIC 2018 according to organisers will not be a typical Saturday night , as it will take on a Neon Jungle theme, where neon paint, neon lights and other neon effects will be infused with nature, creating a truly unique atmosphere. It will conceal the club's classical trends, optimizing XTAZTIC for a night of entertainment and excitement that has not been experienced before. Walking into a field of neon, a mesmerizing stage, graffiti on props surrounding the venue, will no doubt get everyone engaging with the performers as well get them involved in fun activities throughout the event. Adding to this, the crowd will be able to spray paint the walls and have their own personalized graffiti, leaving their mark behind in the night.
Keeping to the theme, glow-in-the-dark paint will be a major part of the show in crowd interaction.
The paint will be offered at the entrance for the first 100 people for free and then sold to others thereafter. Hoping to make its debut in a youth event in Colombo, "crowd sync technology" is to be combined into the wrist bands that will be provided to everyone; where the bands will glow in one particular color at a time, in sync with the beat of the music. (A little something extra for when that beat drops)
XTAZTIC 2018 will also have a variety of genres in its performances. From creating a stage to upcoming artistes in the field of music and dancing, to professional bands and singers which give the audience a taste of more refined entertainment.
Yet the event is not all about fun and games. The United Nations Club of S. Thomas' College, Mount Lavinia, in the past decade, has revolved around serving the community at large in accordance with the United Nations Charter and Millennium Development Goals.
The club has tackled different issues relating to various rural locations in Sri Lanka by organizing community service projects. XTAZTIC '18 will therefore operate as the main fundraiser to carry out these social welfare projects; where proceeds of the show will mainly go towards "Health Camp- Phase 2" in order to reach out to less fortunate communities in the country and help people in those regions to have access to health care services, receive medication and free consultation from specialist doctors. Additionally, part of the profits raised will go towards Project Chronos: to contribute to the construction of the centenary clock on top of the library building and its maintenance, and also towards rebuilding S. Thomas' Preparatory School in Kollupitiya, which was recently damaged due to adverse weather conditions.
Tickets are priced at Rs. 1000/= and can be purchased at The Commons Café, Colombo 7 and are also available with all UNSTC representatives, please contact Shenouk- 0777900281 or Annam -0777545919 for more details.
(KC)