In story and song, a journey of self-discovery
By Joshua Surendraraj
StageLight&Magic presents a contemporary musical written by Jeanine Tesori and Lisa Kron
View(s):
'Fun Home' the musical, is the story of Alison Bechdel's journey of self-discovery. A journey which touches on important themes such as emotional self-abuse and sexual orientation while also orbiting around the sorrow of the adult Alison, who is now trying to come to terms with the secret life and tragic suicide of her father Bruce.
The contemporary musical that won five Tony awards in 2015 written by Jeanine Tesori and Lisa Kron based on Bechdel's graphic novel will be showcased by StageLight&Magic from May 3 to 7 at the Lionel Wendt Theatre. The play is directed by Sashane Perera with musical direction by Johann Peiris.
'Fun Home' will feature two different casts and the way the actors play off each other will be entirely different on each day, we are told.
As the story unfolds, we see that Alison, who wants to have a closer relationship with her father, cannot fathom the walls he builds to keep her and the rest of the family at a distance.This makes 'Bruce' the least likable character on stage. But that does not necessarily make him a villain, we find out, from Mario De Soyza and Vishan Gunawardena, who portray 'Bruce'.
What strikes home, according to Mario is that Bruce is not a fictitious character – rather he is based on an actual person and real life incidents. He is a father, but at the same time he's also a closeted gay man.
"I think we've all had secrets, which we've tried to hold on to and camouflage from the rest of the world. That is why, even though Bruce could be the villain of the play, he is also a victim of circumstance," Mario explains, adding that in that era, it would not have been easy for Bruce to come out as a gay man.
Portraying a character who goes through an emotional rollercoaster is an experience in itself. And Mario strives hard to draw from experiences and references in his own life that are similar to the emotions Bruce deals with. "I use them to try and piece him together."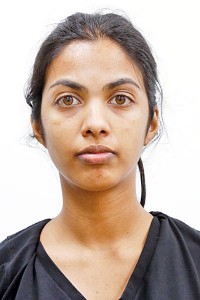 But the real challenge for both Mario and Vishan is not to have audiences disliking Bruce at the end of the play. "If we can pull that off, it will confuse people, because he's not really a liked person. But the way he ends the play is when you kind of see his side of the story, which is challenging," Mario says.
A fashion designer by profession, and one who's always been in love with the theatre, this is Vishan's first time playing a musical role. There are complexities that come with Bruce's character, Vishan reflects. If you look closer, despite the fact that Bruce is a closeted gay man, he loved his wife Helen. But that relationship also goes down a dark path, when Bruce acts upon his secret and she knows it. "It's quite an uncomfortable situation for the both of them, which is quite weird because they are both intellectually compatible and they do understand each other's ways," he explains.
Bruce's sexual journey is one whichVishan hopes, nobody would have to go through, because "keeping a secret so big is just going to eat you inside and ruin relationships."This is what seemingly happens to Bruce's relationship with Alison.
He does see himself in Alison and tries to protect her from what he had to go through. But the advice he gives snowballs into mixed signals and spirals into a series of unfortunate events that ends in a tragedy.
"I feel that most people in our audience will find themselves being able to relate to Bruce, even though they wouldn't be saying it out loud," Vishan says.
Alison will be portrayed in three different stages by six actresses. The older Alison is portrayed by Ayushka Nugaliyadda and Namali Premawardhana. Alison's character is a pivotal one in the play. Her memory delves into her childhood, her college years, till it reaches the older character who is 43 and is starting to write a memoir of her relationship with her father.
This is Ayushka's and Namali's first time playing a lead role. And what they both find challenging is the fact that Alison is emotionally repressed, at least during the beginning of the play though she unravels her own emotions towards the end.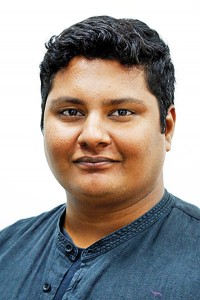 Her personal journey is in re-examining her relationship with her father from the context of her realizing that she didn't know anything about him and that everything she did know, was a lie. "This is a side which almost all of us, who've gone through break-ups or divorces etc., can relate to," says Namali.
From the very start Sashane Perera, the Artistic Director had split the cast into two and this helped with their coordination with the younger Alisons in the play.
Ayushka explains the musical had also touched them which made it more real. It's not that they are going through the same things Alison did, rather there are certain aspects of her life, that they are able to relate to. "The music is also so beautiful that it's not difficult to tap into the emotions that she's feeling throughout. At times, it leaves almost all of us in tears," Ayushka says. Parental Guidance is recommended.
Award-winning musical
'Fun Home' garnered an impressive collection of awards on Broadway in 2015 including Tony awards for Best Musical, Best Score (Jeanine Tesori & Lisa Kron), Best Book of a Musical (Lisa Kron) as well as the Best Musical - New York Drama Critics' Circle Award, Obie Award, Lucille Lortel Award, Outer Critics Circle Award and the Off-Broadway Alliance Award. It was also a finalist in the Pulitzer Prize for Drama
Tickets and box plan are now available at the Wendt.