Russian Ballet School opens the floor for Lankan Ballerinas
RUSSIAN CLASSICAL BALLET IN COLOMBO
View(s):
As the heat for Russian Classical Ballet in Colombo keeps building up with each passing day, the Russian Centre in Colombo has been busy preparing two days of ravishing experiences for the lucky who will be seated at Nelum Pokuna Performing Arts Theatre on the 30th and 31st of March, 2018.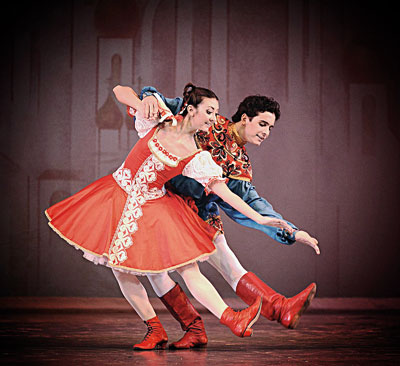 While it had been quite a challenge to once again welcome a Russian Classical Ballet Troupe to Sri Lanka, the Russian Centre team has been working day and night in ensuring that it will be a night to remember for the audience. The Russian Centre in Colombo is home to a group of local ballerinas that have been born and bred in its classes that teach them the ABCs of Ballet.
The blooming ideas of the team at the Russian School of Ballet was a contributing factor that encouraged Natalia Permyakova Chamber Ballet Troupe to offer two nights of enchantment with their moves. Enriching its society with the finest of art, Russia became home to some of the most notable Ballerinas in the history of theatre. The Nutcracker, Swan Lake, Cinderella and the Sleeping Beauty are known to be some of the most momentous Russian Ballets in history.
It is an opportunity to witness the magical moves of these Ballerinas that leave you bewildered created by Russian Chamber Ballet under the direction of Natalia Permyakova.
The ballet school of the Russian Centre, soon catching up with its own title of Russian School of Ballet was initiated in the year 2001 by Galina Pleshakova, who was passionate in sharing her education of ballet with the young students in Sri Lanka. Currently, the students are taught under the guidance of Samantha Samararathne, Niluka Madurawala, Radisha Bodiyabadu, Lasni Subasinghe, along with its founder Galina Pleshakova.
The tickets for the Russian Classical Ballet on Colombo on the 30th and 31st of March, are priced at Rs 15,000/- , 10,000/- and 5,000/-.
The box plan is now available at the Russian Centre in Colombo, 10, Independence Avenue, Colombo 7, daily from 8.00 am. to 7.00 pm.