Year's 5th No.1 and Colombo Futures
View(s):

Good many players who reached the world's number one position of the WTA world ranking held it for a good few months. Some like Steffi Graf and Serena Williams and held it for over 300 weeks. 2017 which is only ten months old and has already seen five players becoming number one. So fine are the differences between players now.

Those who have been following Simona Halep has been expecting her to be the number one much earlier than this. It was this situation which created anxiety and kept the question 'will she or won't she' hanging. She should have got that number one slot much earlier. Last week when she reached the China Open in Beijing she displaced short lived Garbine Mugurusa of Spain. Halep confessed that this has been her toughest and the best year of her career. She came to fame when she won the Nurnberg title in 2013.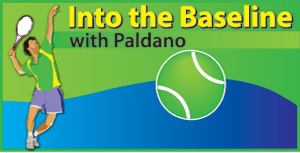 In her first match as the world's number one, Halep lost to France's Caroline Garcia in the finals in China. The others who were number one this year are, Serena Williams, Angelique Kerber, Katerina Pliskova and the last one was Muguruza. Right now the top six in the ranking can easily topple the others. It is not only the playing form that is causing this but fatigue and injuries too. 2017 is an unusual year where there has been five number ones and there two more months to come.
China's Asian Tour
In Singapore this month the top eight will play in the WTA year end finals. While the top six places are allocated the last two positions are still open. Like the previous years it is the Asian tour of China that is proving to be the decisive factor for the last two slots in the selection.
In terms of Tennis tactics, the top eight of the world ranking players seem to have the same game plan. In this situation, players who could accommodate a variation such as pace control, net game and displacement of opponents from their comfort zone and hold an effective percentage in their serve and return will come out as winner. Singapore draw is a league and knockout format. With limited number of matches players are bound to come on to the court much fresher than in regular events.
Without doubt all the players will be looking for the recess to recuperate physically when Singapore event is over. That will not make them relax during the event. The prize money at the year ending WTA finals will be good from the very first match. There is also scrutiny for under performance from the professional bodies now. Annually good many players are pulled up under this code.
Futures in Colombo
Colombo has been hosting three week long US $15000/= professional Tennis events for women. The second leg of it concluded today. It is well attended with players ranked from 250 to 1000 in the WTA. India, west and east Asia, eastern Europe and the US players are here to participate. It is about the best women Tennis this country has seen in recent time. Tennis enthusiast must not miss this rare opportunity. Our local player development falls well short for this event. There is another week of it. The only unfriendly factor so far has been the rain.
Adithya Karunaratne who started Tennis in Sri Lanka, then with with Benny in Hong Kong is in Spain now. She is here with her Spanish coach who is a Spanish Davis Cup player. At fifteen Adithya is well developed and on track to go far. In the second leg of the event she was able to hold fort against the number one seed and ended up with a very good performance and a score of 6/4, 6/4. She has a junior ITF ranking of 300 plus.
Along with Adithya, Rushri Wijesundera a Sri Lankan American living in Florida is also in the field. Her first week performance was very impressive indeed. She reached final rounds and only losing to the eventual winner in three sets. Rushri stopped Tennis tour few years back to work. On a sporadic and spontaneous spurt took the racket and won the US Grass court event without much training. So natural is her Tennis. Her current WTA women ranking is 1100. After these events she would be on under 900. Her mind is now made up to go with her Tennis career and much could come out of her in the near future. Rushri at twenty five with an experienced US coach Jeff is a force to reckon with.
The Tennis in Colombo now is a good opportunity for players to witness world class players in action. If the weather gods are will there will be another week of it to see.
 -George Paldano, Former int. player; Accredited Coach of German Federation; National coach Sri Lanka & Brunei, Davis-Cup, Federation Cup captain/coach– contact 94 77 544 8880 geodano2015@gmail.com –